Stripped Back: The 8 BEST Acoustic Song Covers
19 June 2015, 12:09 | Updated: 4 December 2017, 11:10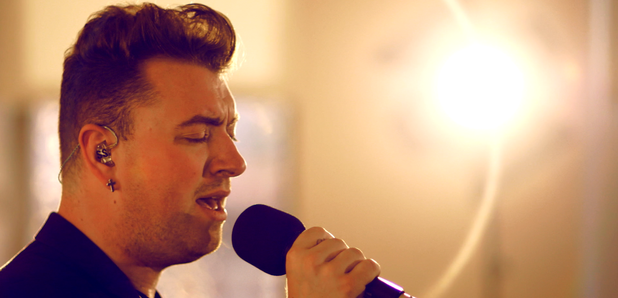 Check out some of your favourite artists intimately performing their biggest hits without the need of a huge studio.
There's something about acoustic song covers that sends shivers down our spines.
Whether it's that raw vocal, the simplicity of minimal instrumental accompaniment, or the intimacy of the whole performance - these covers are simply PERFECT!
Ed Sheeran - 'Photograph'
Ed may have joined forces with drum & bass masters Rudimental to release an epic remix of his 'X' hit - but he stripped back 'Photograph' for us in a very special live session. Check out the official music video for even more tingles (and tears).
Demi Lovato - 'Neon Lights'
Demi's voice makes our hair stand on end and covers our entire body with goosebumps, so when we invited the former Disney star to our studios, we couldn't resist getting her to perform an exclusive live set for us.
Jessie J - 'Bang Bang'
Voices don't come much bigger than Jessie J's, and her acoustic rendition of her Big Top 40 chart-topping hit is one you can't miss! Not only does she nail her own vocal, she somehow made us forget that Ariana Grande and Nicki Minaj even appeared on the track!
Sam Smith - 'Leave Your Lover'
Just a minute, we need a moment to compose ourselves...
Okay, now that we've stopped crying we can carry on. Sam's debut album, 'In The Lonely Hour' has provided three chart-topping hits, but the entire record is an emotional roller coaster. If you haven't had the pleasure of giving it a listen in full, then 'Leave Your Lover' is a GEM that gives you a taster of how raw Sam's tracks are.
Nick Jonas - 'Jealous'
There's a lot to be jealous of when it comes to Nick Jonas: his beautiful ex-girlfriends, his smoking hot looks and his incredible voice. We couldn't resist getting him to perform a stripped back version of his debut single when he dropped by our HQ earlier this year.
Ellie Goulding - 'Anything Could Happen'
When it comes to British female vocalists, voices don't come much more unique and distinctive than Els. Ms Goulding has had a slew of number 1 hits on the Big Top 40, including this absolute classic from 2012.
OneRepublic - 'I Lived'
Not only is Ryan Tedder one killer vocalist, he's also written some of the biggest smash hits of the past decade. Fortunately for his bandmates, he's kept some classics back for OneRepublic.
Jason Derulo - 'Talk Dirty'
Curveball! Proof that acoustic performances don't just have to be a singer and a guitar, Jason Derulo throws in a bit of sax-appeal to his live performance of his Big Top 40 chart-topper.