WATCH: Arnold Schwarzenegger And James Corden Recreate His Film Career In Six Minutes
7 May 2015, 12:01 | Updated: 4 December 2017, 11:10
Arnold Acts Out His Films In 6 Minutes
06:24
Watch Arnie in action giving us ALL the one-liners we've ever wanted from his movie career.
We didn't think we could love Arnold Schwarzenegger any more than we already did, but he just proved us wrong… by re-enacting all of his most famous roles in just SIX minutes!
Yep, the former #Governator stopped by the Late Late Show with James Corden this week for a quick-change comedy run through ALL of his famous characters and one-liners, from Conan The Barbarian and The Terminator to Twins, Junior and Kindergarten Cop!
If you've missed your dose of 'Get to the chopper!' or just want to hear 'I'll be back" one more time, hit play on the video above. It'll be the best six minutes of your week!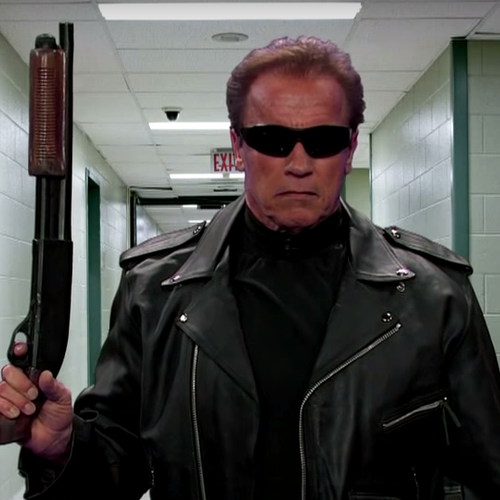 You may also like...
WATCH: Dave Berry & Lisa Snowdon Sign Arnie Up To Tinder!