Ariana Grande & John Legend's Duet In The Final Beauty & The Beast Trailer Will Melt Your Heart
31 January 2017, 10:53 | Updated: 4 December 2017, 11:10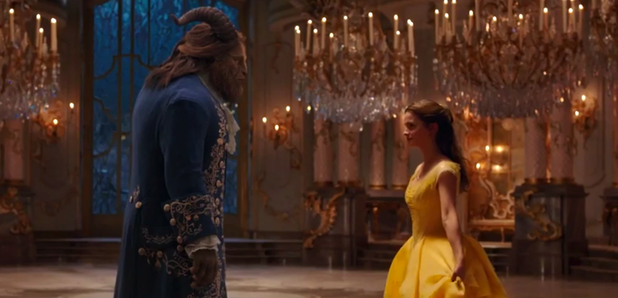 This tale as old as time is almost ready to be told...
So 17th March 2017 is the date we'll finally be able to satisfy all our Beauty & The Beast needs by watching the long-awaited live action version of the Disney classic.
Until then we've had to make do with trailers, which have been great, but this new and final one is easily the best of the lot!
There's even a stunning duet between Ariana Grande and John Legend singing one of the most famous Beauty & The Beast songs EVER people - what more could we want?
How amazing is that!?
We've got tears in our eyes it was so darn beautiful!
Ariana Grande and John Legend combining on such a beautiful song, whilst Emma Watson and Dan Stevens mesmerise as Belle and the Beast is just perfection.
Showcasing Belle's journey from a bright, beautiful and independent young woman who's taken prisoner by a beast in his castle, to the pair forming a close bond, accompanied by some of the funniest supporting characters around - this one's set to be one of the best remakes of 2017!
Picture: Instagram
With the likes of Kevin Kline, Ian McKellen, Ewan McGregor and Emma Thompson starring alongside the main duo, we can't wait to relive this tale that amazed so many people when it was first released by Disney back in 1992.
Roll on 17th March!
You may also like...