Ant & Dec Got An Email Response From Stephen Hawking After That I'm A Celeb Joke Backlash
6 December 2016, 17:32 | Updated: 4 December 2017, 11:10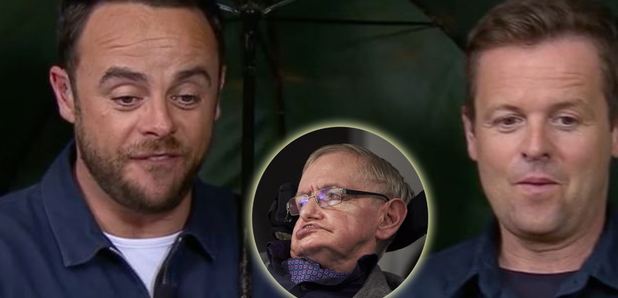 Many fans were unhappy about the joke that some people labelled 'distasteful'...
I'm A Celebrity is always full of shocking and sometimes controversial moments, but this year many of them happened outside of the jungle.
After Scarlett talked about contacting celebrated genius Professor Stephen Hawking with a theory about time travel, Ant & Dec split opinions by making a joke that seemed to be at his expense. The pair claimed to have his phone number and a computerised voice pretended to be the much-loved academic.
Of course people quickly took to social media to share their thoughts about it...
Nah you don't go after Stephen hawking like that lads. Not cool #ImACeleb #badtaste

— Leigh Odell (@O_DAWG_UK) November 16, 2016
#ImACeleb bit too far with Stephen Hawking's??

— Oh no (@ellieshabrandoh) November 16, 2016
Everyone going crazy over @antanddec making a Stephen Hawking joke on @imacelebrity . Take a chill pill people ✋ #ImACeleb

— Angela_W_xo (@angie_baby_ox) November 16, 2016
But it turns out Stephen Hawking is a fan of the show (or maybe he just saw all the comments online), but he got in touch with Ant & Dec to tell them what he thought of their impression.
Speaking to The Mirror, Dec claimed, "We got an email from Stephen Hawking after that."
"He said he enjoyed her thoughts on the pyramids and enjoyed the sketch that we did in the studio. So that was a highlight."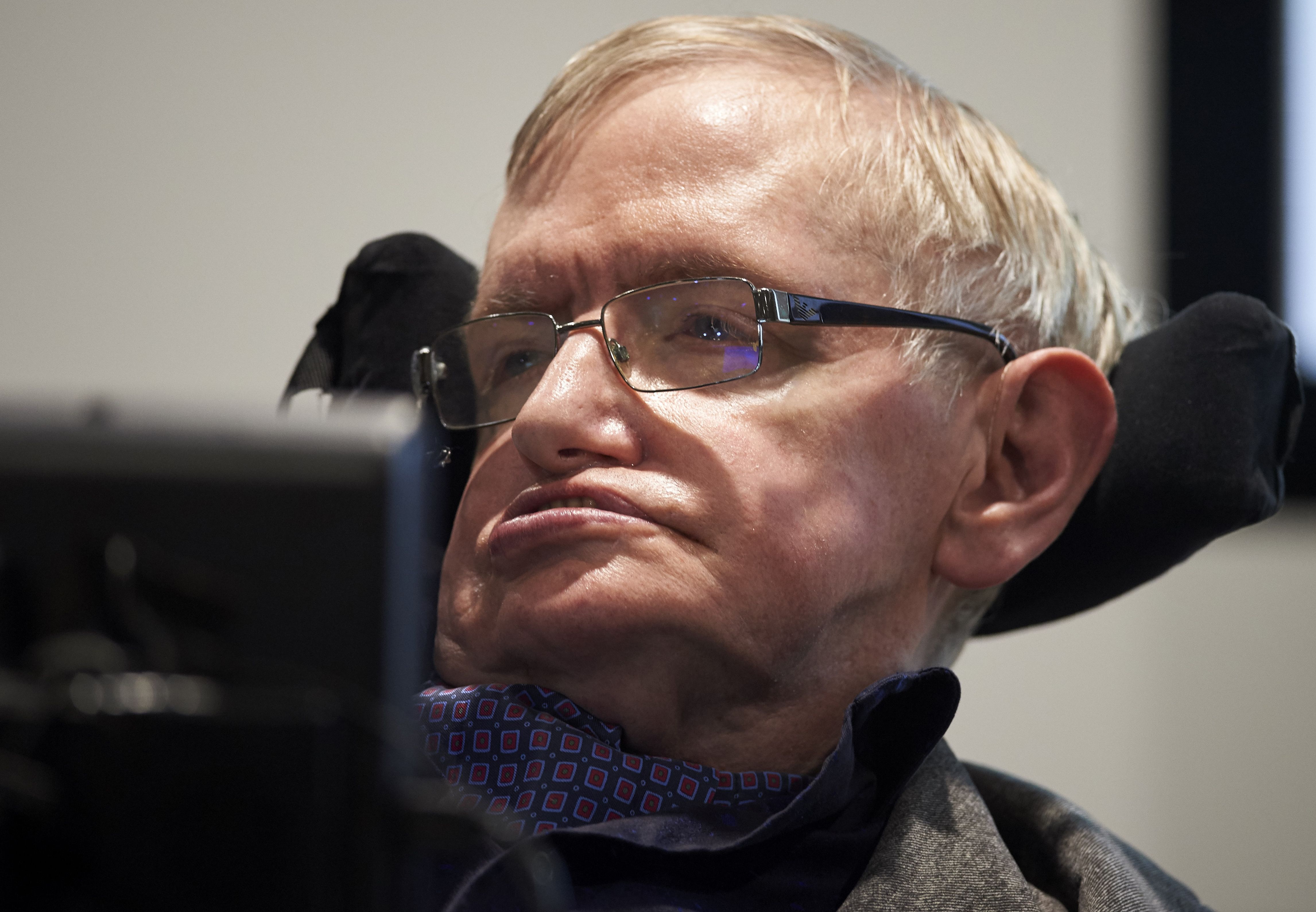 Picture: Getty
Well there you go then people.
THE Stephen Hawking has confirmed that he thought Ant & Dec's joke was funny.
Lets hope in the next series of I'm A Celeb all the drama happens inside the camp!
You may also like...