Anne-Marie Has Opened Up About Her Sexuality
1 May 2018, 15:37 | Updated: 4 May 2018, 12:57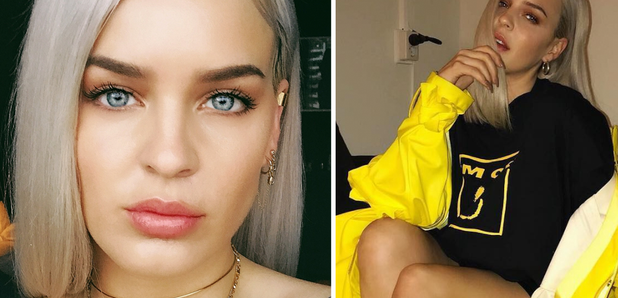 It's been a huge week for Anne-Marie.
The Essex-born singer has finally dropped her debut album 'Speak Your Mind' and she's also opened up about her sexuality for the first time.
Speaking to The Line of Best Fit, the 'Alarm' singer revealed that she is attracted to both men and women.
"I've never ever just been attracted to men. I've never just been attracted to women," she said.
"I've never felt the need to tell anyone that I'm bisexual."
She added: "I don't feel like I am. I just feel like I'm attracted to who I like.
"I honestly feel like everyone is like that."
On one of the tracks from her epic new album, she sings: "And I'll love who I want to love, 'cause this love is gender-free." Love it!
The reason the singer has decided to open up about her personal life is because, she says, she wants to 'help people' who are going through bad times and make them 'feel empowered'.
She said: "It's quite scary to tell everyone my personal stories but also it feels like I'm letting off a little steam at the same time.
"Also I love to help people who are in the same situation. So if they are going through a bad time they can feel empowered. I write my songs as if I'm the strong one, so hopefully they feel good after listening to them.''
> Download Our Free App For All The Latest Anne-Marie News!