American Music Awards 2013: Five Moments The World Is Talking About
25 November 2013, 13:28 | Updated: 4 December 2017, 11:10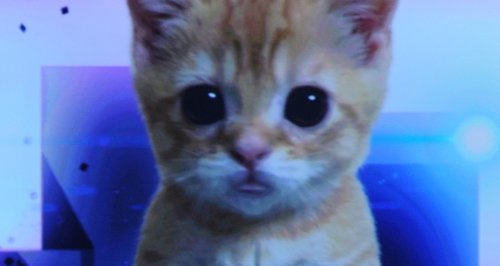 Missed the AMAs 2013? Fear not! Capital has picked out the biggest five moments that got everyone talking.
Join Capital as we take a look at the five biggest moments from the American Music Awards 2013 that sent Twitter wild last night and are still on everyone's lips today.
1. Lady Gaga Arrives On A Horse!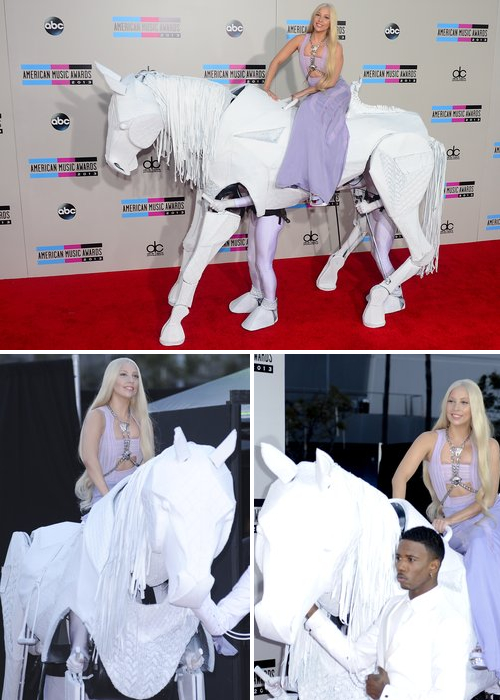 What actually happened?

Ok, so it's not an actual horse (health and safety and all that jazz) but it still looked nightly impressive when Gaga made her entrance at the Nokia Theatre. Who else could pull this off? You couldn't see Pitbull up there could you? Now…there's a thought!

What Twitter said:

Lady Gaga's arrival is probably the best thing I've ever seen. It's not a real horse, there are people in it OMG pic.twitter.com/Utn6Mh2W1X

— Melissa Pisan (@MelissaPisan) November 25, 2013
haha they showed Gaga's entrance with the horse on the news :)

— ionuţ (@BraveForGaga95) November 25, 2013
gaga is waiting for my outside bc shes taking me to school on the horse from last night

— keven (@nokeven) November 25, 2013
2. Rihanna's Cute Moment With Her Mum

What Actually Happened?
Rihanna only went and won the first ever AMAs Icon Award didn't she! *Applauds* It was a touching moment between mother and daughter as Monica Brathwaite Fenty took to the stage to present the Bajan star with the huge honour. Even Justin Timberlake commented on how "cute" RiRi's mama was during the event.
What Twitter Said:
*Accepts own award then congratulates Rihanna and says how cute her mum is." I love JT. #AMA2013

— Wan (@HayleeWan) November 25, 2013
Me and my mum both cried when @rihanna was getting her icon award, and mama Fenty presented it, that was so cute #AMA

— Andrea❤ (@cory_lea_riri) November 25, 2013
3. Why Is There A Cat On Screen Behind Miley Cyrus?
What Actually Happened?
Not only did the most adorable kitty cry during Miley's performance of 'Wrecking Ball'. it even gave the trademark tongue sticking out pose. Miley decided to leave the controversy of twerking against Robin Thicke and smoking a joint on stage to one side and just play on everyone's adorable-side with the use of the digital cat.
What Twitter Said:
Miley's cat is more talented than mine https://t.co/f1fPvVzsTP

— Tayler. (@identifyed) November 25, 2013
4. Lady Gaga And R. Kelly Invade The Oval Office
What Actually Happened:

Yes, we know it's not the actual Oval Office and yes R. Kelly might nt be President anytime soon, but WOW – that was a performance! It all started with Gaga playing the sexy secretary who takes a call from Pres Kelly. Then there's some talk about putting Instagram pictures up, some piano dancing and some unflattering headlines. Let's not forget the JFK Marilyn Monroe references. Yep, it had it all!
What Twitter said:
This R Kelly Lady Gaga comedy sketch is funnier than the one they did on SNL.....

— Charlamagne Tha God (@cthagod) November 25, 2013
5. Macklemore & Ryan Lewis Pay Tribute To Trayvon Martin
What Actually Happened:
It's a story that rocked America in 2013 and the rapper took a moment during his speech to make reference to the issues of racism in the US. "It's time that we look out for the youth and fight against racism and the laws that protect it," he said.
What Twitter said:
gotta love macklemore for that speech

— taylor jardine (@itsivyall) November 25, 2013