WATCH: James Corden & Alanis Morisette Update 'Ironic' To Talk About Tinder & Snapchat!
10 November 2015, 12:25 | Updated: 4 December 2017, 11:10
Alanis Morissette Updates 'Ironic' Lyrics
03:05
The classic hit gets a BRILLIANT reworking – all about the struggles of social media!
It's definitely a go-to karaoke song, but we're even more obsessed with this updated version of Alanis Morisette's 'Ironic' courtesy of the lady herself and James Corden, with lyrics about the struggles of Facebook, Tinder and Snapchat!
Appearing on the Late Late Show, Alanis updated her lyrics (with the help of James Corden in a very fetching matching wig and hat) to include "It like swiping left, on your future soul mate. It's a Snapchat, that you wish you had saved. It's a funny tweet that nobody faves, and who would have thought it figures."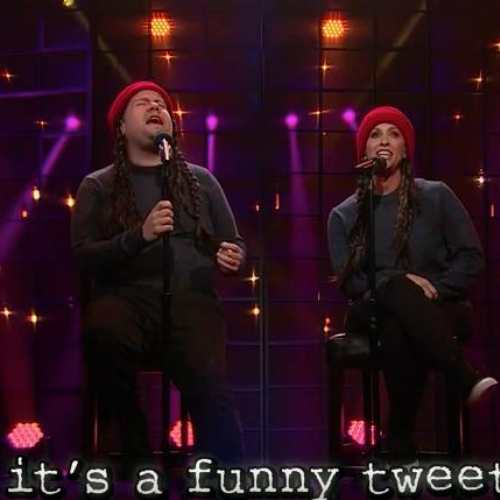 Click play on the video above for your new Tuesday anthem - hey guys, we've ALL been there…