Iggy, Nicki, Kim & More! 11 Reasons 2014 Is The Year Of The Booty!
26 November 2014, 14:36 | Updated: 4 December 2017, 11:10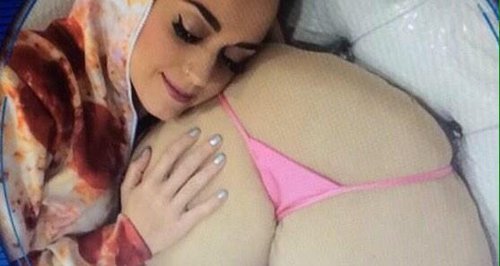 Everywhere we turned in 2014 we were confronted with THE body part of the moment - the booty! Here are our top 11 reasons why 2014 was all about that (b)ass!
When you think of 2014, only ONE body part comes to mind to sum up the year - the BOOTY!
Yep, big bums were well and truly where it was AT this year, with everyone from Nicki Minaj to 5 Seconds of Summer getting in on the action.
From eye-popping music videos to THAT Paper magazine shoot, here are the 11 reasons 2014 was all about that (b)ass!
1. Nicki Minaj released the most bum-tastic music video OF. ALL. TIME.
OK, so we know Ms. Minaj isn't the shy and retiring type and we SHOULD have known what to expect when she released the artwork for 'Anaconda', but the music video was even crazier than we expected!
Props to Nicki for managing to pull off some of those moves in the TINIEST of G-strings without wincing about the cheese wire effect they were no doubt creating on that famous booty. Ouch.
2. Miley Cyrus increased her twerking power by 1,000,000% with an extra large fake butt
She was the queen of twerking back in 2013, and with so many other ladies trying to steal her crown Miley HAD to go the extra mile.
She DEFINITELY upped her twerk game with the addition of a giant foam booty. Perfect if you don't have as much junk in your trunk as the Minajs or Kardashians of the world.
3. 5 Seconds Of Summer's Calum Hood took the 'naked chef' to the next level
We would NEVER complain about the amount of nudity 5SOS display on a regular basis, but we were a LITTLE concerned about what CalPal was cooking - hopefully nothing that spatters… that could end in disaster!
The 5SOS hotty proved his buns of steel were pretty special as he got involved with the year of the booty...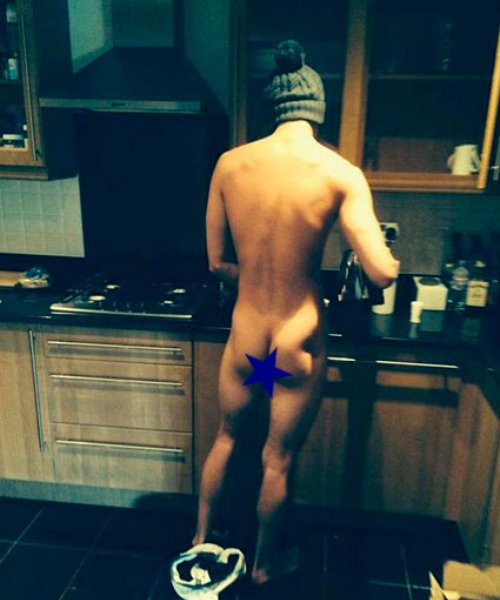 4. Jennifer Lopez and Iggy Azalea were SO into the booty, they wrote a whole song about it!
These ladies KNEW what 2014 was about. They KNEW. J-Lo is famous for her shapely rear, and Iggy's isn't bad too - so what would make more sense than to release an actual song called 'Booty'?
5. Katy Perry used one for a pillow at the MTV EMAs!
Because using a bosom for a pillow is so 1997, in 2014 EVERYBODY knows the only body part to take a nap on is a nice pair of buns. Katy's bum pillow was modelled on Nicki Minaj's famous posterior in THAT 'Anaconda' video - complete with the pink thong!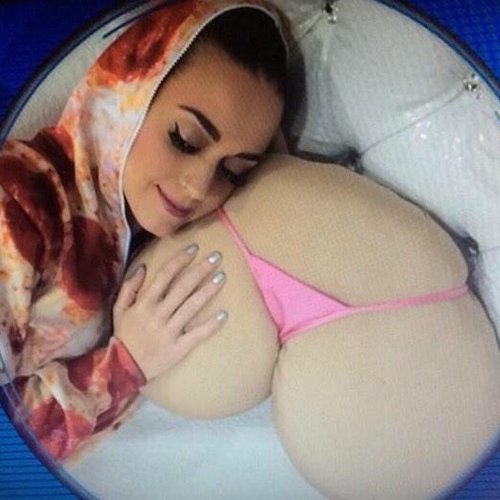 6. One Direction even added twerking into their tour routines...
Even 1D weren't immune to partaking in Miley's favourite dance on stage - look how HAPPY Niall Horan looks?! They all have GREAT bums (yep, we looked) so it'd be rude not to shake them for their thousands of fans, right?!
7. Kim Kardashian BROKE THE INTERNET with her cover for Paper Magazine
Without doubt this is THE booty moment of the year - Kim K stripped off and oiled up for the cover of Paper magazine - and it literally BROKE THE INTERNET. If our bum looked like that, we might be persuaded to do the same!
8. Meghan Trainor released 'All About That Bass' - about loving the curves your mama gave you
It was a number one hit for a reason - Meghan's anthem about loving the skin you're in praised big booties - and it stuck at the number one spot on the Big Top 40 for five whole weeks. Wanna make a hit record? Sing about your bum, obvs.
9. Beyonce and her squad practised their booty popping in her new video for '7/11'
Another lady known for her fabulous behind is Queen Bey - who proved she still has it when it comes to shaking that butt. She got all her pals involved in the '7/11' - because no-one likes to twerk alone, duh.
10. Brad Simpson from The Vamps showed off his twerking tekkers… upside down!
Not wanting to be outdone by the ladies, The Vamps' frontman proved he can do the ultimate twerk… upside down! We're VERY impressed with Brad's wiggling AND handstand skills - wonder how long it took him to get this down?!
11. Even Taylor Swift got involved in her 'Shake It Off' music video
She may have been doing it as a parody, but even Tay Tay had to acknowledge that the bum was BIG in 2014 (pun intended). It's not her usual style of clothing or dancing, but we like Taylor's effort!
Elbows, boobs and tums can take a seat - 2014 is ALL about the booty. We're off to take a twerking class to celebrate.
You May Also Like…