The Stars Of '13 Reasons Why' Are On Hand To Lift Your Spirits After THAT Final Episode
4 April 2017, 12:15 | Updated: 7 December 2018, 11:32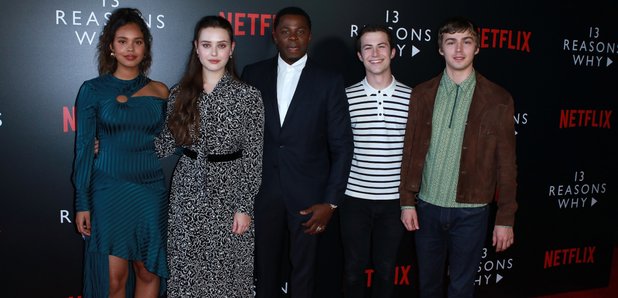 "Why didn't you say this to me when I was alive?"
This post contains spoilers.
If you've seen 13 Reasons Why, which boasts Selena Gomez as an executive producer, you'll probably be feeling the same as us right now...
Exhausted. A mess. And in desperate need of a hug.
The 13-part series took us on such a dark, emotional roller coaster which tackles everything from suicide to rape, and bullying to drink driving.
After an exhaustive binge of the Netflix series, you might be left needing a little support - and that's where Brandon Flynn (Justin) comes in.
While Brandon's character in the show (and book) may not have been the most supportive of people to his girlfriend Jessica in her time of crisis, and did spread rumours about Hannah, the man behind the jock has some encouraging words for all of us.(Netflix)
"Be comfortable with who you are. Be comfortable with the truth you lead and how you lead it through the world because when you're young, it feels like that's not the best thing to do but it will take you places." he told E!
While the show does tackle some seriously dark issues in a blunt (and rather graphic) manner, it is an eye opener that's pretty much changed our lives forever.(Netflix)
Justin Prentice, who played the drug-dealing rapist Bryce, also praised the show for tackling such issues in the hope of helping people who may be struggling through similar circumstances.
"We hope that [viewers] have a better understanding for the darker issues, whether they're going through them themselves, or we also hope that it's easier to have conversations amongst your friends, and from parents to their kids about these dark issues."
You May Also Like...