13 Reasons Why's Clay Jensen Is In An Awesome New Band & Fans Can't Get Enough
18 April 2017, 17:16 | Updated: 7 December 2018, 11:07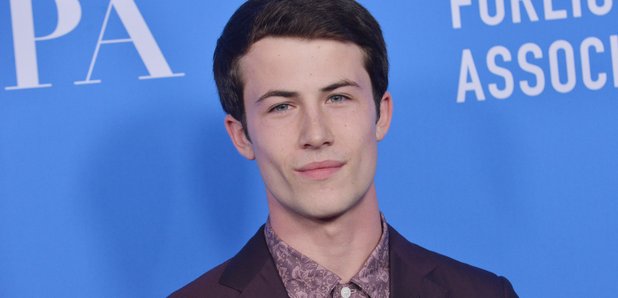 Actor Dylan Minnette is clearly a man of many talents!
After watching 13 Reasons Why, we sat and cried our little hearts out for ages.
Now though, we've discovered a cure to our sadness and it comes in the shape of Clay Jensen's new band, Wallows.
Our new fave actor Dylan Minnette, who plays Clay in the show, is part of the lively four piece alongside friends Cole Preston, Zack Mendenhall and Braeden Lemasters and after posting their first track less than a week ago, fans have been going wild for more music!
The guys' first single 'Pleaser' has been streamed a few hundred thousand times already and the band have been inundated with positive comments from adoring fans.
Whilst we're sure there are plenty of 13 Reasons Why fans who have checked out the band's music, they're certainly not a gimmick and are clearly super talented musicians - Dylan's 2 million Instagram followers will probably help bring in some exposure for the group though!
A quick look at the comments on their Instagram pics will tell you exactly what those fans think too. One user wrote, 'I listened to this song on repeat for 2 hours straight today im not even kidding it's the best song I've ever heard', whilst another added, 'I am absolutely obsessed and I need more, thank you'.
The band were originally called The Feaver before they changed their name to The Narwhals in 2014 and eventually settled with Wallows in 2017. Dylan is the vocalist/rhythm guitarist in the band and it's kinda weird that we can actually imagine Clay listening to this and totally loving it too.
With talks about a second season of 13 Reasons Why ongoing, we're sure Dylan & co's music will keep us happy until we get an answer about whether our favourite show of 2017 will be returning.
You may also like...