WATCH: YouTube Star Returns With 100 Places Of Dance Video And It's INCREDIBLE!
9 June 2015, 11:40 | Updated: 4 December 2017, 11:10
100 Places of Dance
03:10
Watch the return of last year's YouTube legend with a video that's somehow even BETTER.
He broke the Internet last year with his 100 Days Of Dance re-enactment of THAT infamous scene from Napoleon Dynamite and now, Matt Bray has gone one better and even outdone himself!
The budding dancer has recorded a whole NEW creation called 100 Places Of Dance, featuring his own original choreography performed in a hundred different locations around Chicago and it's AMAZING to watch. Hit play on the video above to see what this YouTube star has come up with.
"i worked for months on this video to find a song, make the choreography, practice the dance routine 3 times a day to make sure I had it down to muscle memory," Matt writes in the bio for his newest video creation. "I kept switching songs and dance moves but eventually found the perfect combination to create the exact video I had pictured in my head."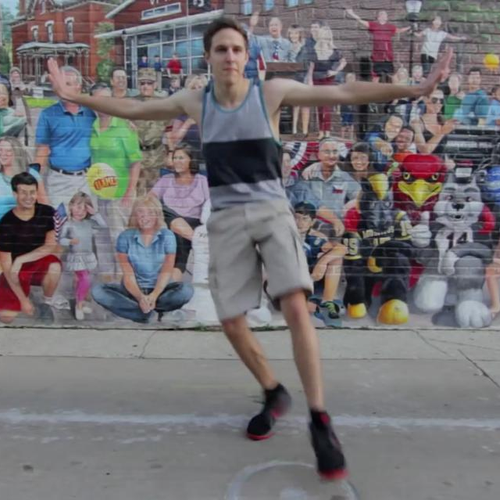 If you missed Matt's 100 Days Of Dance viral from 2014 then hit play on the video below and enjoy:
You may also like...
WATCH: The Best Stage Falls... EVER!