Chart Update: Is Chris Brown Actually Going Knock Jason Derulo Off The No.1 Spot?
18 June 2015, 11:27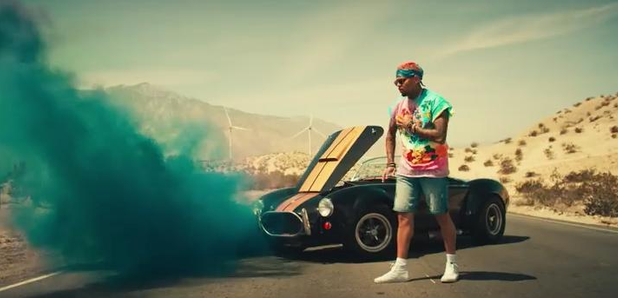 Jason Derulo made it an entire MONTH at the top of the chart last Sunday. However will he be able to hold off his hardest challenge yet in the form of Chris Brown?
Jason Derulo equalled Ellie Goulding's 2015 record on Sunday after bagging a FOURTH consecutive week at the top of the chart. His single 'Want To Want Me' now holds the longest reign at the No.1 along with Ellie's 'Love Me Like You Do'.
The contenders for this week's pole position include a Mexican DJ, an indie pop band from Ohio, an R'n'B superstar and a Belgian music producer. Let the battle commence!
Have a look at the tracks with a chance of bagging themselves the next No.1 single:
The CURRENT No.1: Jason Derulo - 'Want To Want Me'
He is basically unstoppable. The 'Want To Want Me' smoothie is on track to break the 2015 record for most weeks at No.1. Can he do it? Well that's up to you now isn't it.
Lost Frequencies - 'Are You With Me"
21 year old Belgian deep house producer is here and has bought a killer new tune with him. 'Are You With Me' is a remix of a song by the same name by country singer Easton Corbin.
Deorro & Chris Brown - 'Five More Hours'
Mexican DJ Deorro and Chris Brown slipped into the top 10 just before lockdown on Sunday. The pair haven't stopped there as they are looking most likely of all the contenders to give Jason Derulo a run for his money.
Flo Rida feat. Robin Thicke - 'I Don't Like It, I Love It'
Maybe this Sunday the chart will be all about PARTYING. Flo Rida and Robin Thicke's new single will get you dropping it like it's hot all night. We don't like it, we love it.
Walk The Moon - 'Shut Up And Dance'
Can Walk The Moon keep going up and up? They made an appearance in the top 10 last weekend and haven't stopped rising up the chart since.
Remember to tune in at 4PM on Sunday with Marvin Humes to see who will be battling for the top spot.