Chart Update: Will Nick Jonas Finally Push His Way To The Top?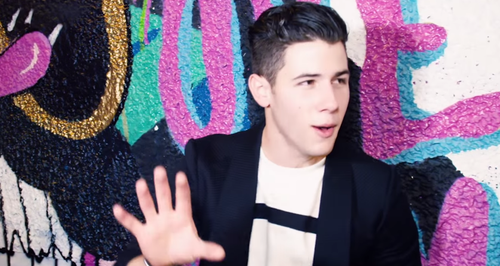 Will Nick Jonas finally grab that No.1 spot after pushing his way to No.3 last week?
Stevie McCrorie came out of nowhere last weekend to storm the chart only hours after the release of his cover of Adam Levine's 'Lost Stars'. The Scottish firefighter beat the likes of Nick Jonas, Jess Glynne AND Ed Sheeran to capture his very first No.1 with his VERY first single. This weekend however it will be a tall order for McCrorie as Nick Jonas is looking to leapfrog the competition and grab that top spot.
Have a look at the tracks with a chance of bagging themselves the next No.1 single:
The CURRENT No.1: Stevie McCrorie - 'Lost Stars'
Here he is, the fourth winner of The Voice UK didn't take long to make his mark on the music industry. His cover of 'Lost Stars' is taken from the 'Begin Again' soundtrack by Maroon 5's Adam Levine.
Nick Jonas - 'Jealous'
Hang on a second…Nick didn't go straight to the top with 'Jealous', how has this happened?! Luckily the youngest of the Jonas brothers will get a second bite of the apple this Sunday.
Lethal Bizzle - 'Fester Skank'
Any song that can feature the line 'two two chickens, Nando' and get away with it deserves a chance at the big time. Lethal Bizzle has a devoted fan base who will surely help send 'Fester Skank' soaring up the chart…dench!
Pep & Rash - 'Rumors'
Spinnin' Records have bought some absolute bangers in the last 12 months such as Alex Adair's 'Make Me Feel Better' and Mike Mago's 'Outlines'. Well the Dutch record label have now given us ANOTHER song to rave about. Where will it end up by the end of the Vodafone Big Top 40 on Sunday?