Chart Update: Disclosure & Sam Smith Are Back With Their Eye On The Top Prize
30 July 2015, 06:00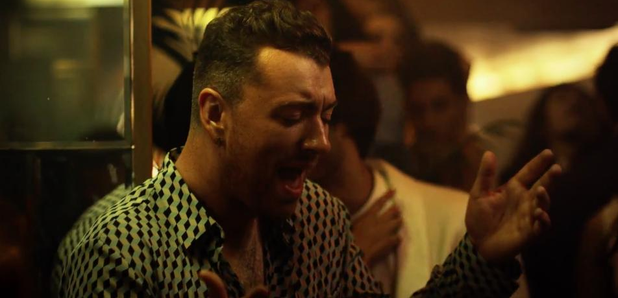 Disclosure & Sam Smith finally dropped 'Omen' this week, the first-class follow up to their HUGE single 'Latch'.
It happened...it ACTUALLY happened. Last weekend, Sigma and Ella Henderson summoned the power to knock Little Mix off the No.1 spot after a two week long reign from the ladies.
But this is where the hard work starts. The British duo now face tough competition from Disclosure & Sam Smith...
Let's have a little listen to this weekend's contenders:
Current No.1: Sigma feat. Ella Henderson - 'Glitterball'
Sigma and Ella Henderson went straight to No.1 after doing the unthinkable and knocking Little Mix's 'Black Magic' off its perch. Can they weather the incoming storm from Disclosure and Sam Smith?
Disclosure feat. Sam Smith - 'Omen'
We've all been waiting for this after we first listened to 'Latch' all those years ago and it's finally happened! Sam Smith's vocals and Disclosure's music will be forever intertwined and trust us...it's a good thing.
Little Mix - 'Black Magic'
The thing about good music is that it can ALWAYS come back stronger. Although they've been removed from pole position, the 4 ladies will be straight back to try and take back what they once had, go on #Mixers, help your girls!
Dillon Francis & DJ Snake - 'Get Low'
You know this song don't you? You've most probably heard it in the 'Furious 7' soundtrack right? Well from this weekend you'll be able to get your hands on one of the catchiest tracks of the year. Will you send them into the top 10?
Years & Years - 'Shine'
Never...we repeat...NEVER count Years & Years out of a chart battle. They have the experience, 'King' captured the top spot earlier in the year and 'Shine' is definitely still in the mix.
Remember to tune in at 4PM on Sunday to see who will be battling for the top spot.