Sir Alex speaks post op
26 July 2018, 15:41 | Updated: 26 July 2018, 15:46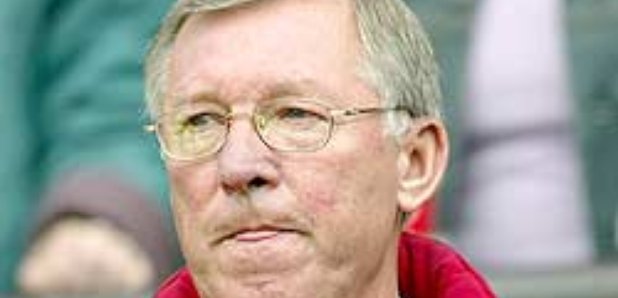 The former Manchester United manager, has been recovering at home for the past two months.
The 76-year-old has also revealed that he intends to be back at Old Trafford to watch United in the coming season.
Ferguson said: "Hello. Just a quick message first of all to thank the medical staff at Macclesfield, Salford Royal and Alexandra hospitals. Believe me, without those people, who gave me such great care, I would not be sitting here today. So, thank you from me and my family. Thank you very much.
"It has made me feel so humble, as have all the messages I have had from all over the world, wishing me the best, and the good wishes to resonate very strongly with me. So thank you for that support you have given me.
"And lastly, I will be back later in the season to watch the team. In the meantime, all the best to Jose and the players. Thank you very much."
Ferguson, Britain's most successful football manager, received well wishes from around the sporting world after suffering a brain haemorrhage and being rushed into hospital. He spent four days in intensive care.
The Scot looked well as he spoke directly to camera during the video message, which was tweeted by the club.
Ferguson, who retired in 2013, won 38 trophies during a 26-year spell in charge of United, including 13 Premier League titles and two Champions Leagues. Prior to that he won 11 trophies with Aberdeen.
Some of Ferguson's former players were quick to pass on their regards.
Wayne Rooney, United's record goalscorer, tweeted: "Brilliant to see."
Edwin van der Sar, United goalkeeper towards the end of Ferguson's reign, tweeted: "I had a nice conversation with the Boss last week and great to see he is making progress in his recovery. This comes quite close to our situation in 2009 when my wife Annemarie had a brain haemorrhage. He was very supportive as always in close contact the whole time."
One of United's current players, the England international Marcus Rashford, tweeted: "Looking well, Sir Alex."
Some old rivals also wished him well.
Former Manchester City manager Peter Reid tweeted: "Great news, had a cuppa with him today, in fine form."
Ex-Liverpool striker Robbie Fowler tweeted: "Great to see."