New hubs to tackle rough sleeping
18 December 2018, 05:38 | Updated: 18 December 2018, 05:39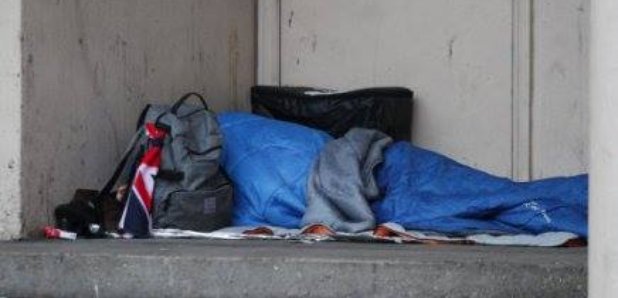 New centres aimed at taking rough sleepers off the streets will be set up at 11 locations across England.
The £4.8 million Government project will see "rough sleeping hubs" up and running by spring 2019.
Meanwhile, Labour said it would create a £100 million scheme to provide emergency accommodation for rough sleepers on bitter winter nights, funded by a levy on second homes.
The new hubs announced as part of the Government's £100 million rough sleeping strategy will be set up in Brighton and Hove, Bristol, Cheshire West and Chester, Derby, Gloucestershire, Lincoln, Liverpool, Medway, Nottingham City, Preston, and West London.
A further four centres will be created next year and an estimated 6,000 people are expected to receive support through all 15 hubs by 2020.
The centres will help provide immediate shelter and rapid assessment for those sleeping rough or at risk of doing so.
Communities Secretary James Brokenshire said: "No one should ever have to face a night on the streets, and as a Government we are taking steps to ensure people are never faced with this as their only option.
"These are vulnerable people, who may be dealing with complex mental health problems or addictions and require specialist help to tackle these issues and turn their lives around.
"That's why these vital new hubs will ensure those on the streets have access to professional help and guidance to start their recovery."
Labour said its plans would fund accommodation in every area whenever local temperatures are set to fall below freezing.
The £100 million would also pay for staff to help rough sleepers get health and housing support to keep them off the streets for good.
Shadow housing secretary John Healey said: "To our national shame, thousands of people will sleep rough on park benches and shop doorways this winter.
"It beggars belief that there is no guarantee of basic emergency accommodation for these people during cold weather.
"Rough sleeping has risen every year since 2010 as a direct result of decisions made by Conservative ministers and the problem is getting worse.
"Labour's plan will save lives and needs to be put in place now.
"Labour will give every rough sleeper a roof over their head, and tackle the root causes of rising homelessness with an end to the freeze on benefits, new rights for renters and a million low cost homes."
The money would come from a levy on second homes announced by Labour in September.
Under the plans, second properties in England used as holiday homes would be subject to an average tax bill of over £3,200.