Man Burnt By Exploding E-Cig Charger
23 August 2018, 12:32 | Updated: 23 August 2018, 12:37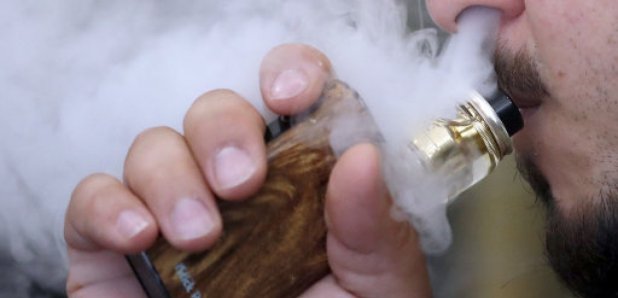 A Wigan man's suffered burns to his legs, hands and right arm after an e-cigarette battery exploded in a house in Shevington.
Firefighters were called out but found there was no fire but the man was in some pain and distress after the battery, which had been in his trouser pocket, exploded while he was in his living room.
Firefighters also comforted distressed family members, including a little girl who's seen what happened.
Greater Manchester Fire & Rescue Service (GMFRS) Watch Manager, Glyn McGann from Wigan, who was at the scene, said: "Having been called to a domestic emergency in Shevington yesterday I'm pleased to say GMFRS were quickly on the scene and made a swift assessment of the situation.
"Though there was nothing to extinguish it was important for us to assist the injured homeowner and his family who were clearly in some distress. The gentleman had been in his lounge when the battery exploded in his trouser pocket, injuring both his thighs. Following this, the battery fell onto the floor, burning the carpet.
"The man then picked up the battery and threw it out of the house, in the process sustaining further injuries to both hands and his right arm.
"Crews were able to collect for assessment what remained of the e-cigarette battery.
"You may not know, but every year 200 people die and 2,000 people are injured across Britain in fires that start in living rooms. With this incident in mind, never put a battery in your pocket and make sure when storing them to do so safely."
When using e-cigarettes and Lithium-ion batteries and electrical devices ensure you:
" Always use the charger that came with your device
" If you need to buy a replacement battery always choose a branded, genuine product from a supplier you can trust. There are lots of fakes out there, and it can be difficult to spot the difference
" Avoid storing, using or charging batteries at very high or low temperatures
" Make sure your batteries are stored safely and away from other metal items such as keys
" Protect batteries against being damaged - that's crushed, punctured or immersed in water
" Don't leave items continuously on charge after the charge cycle is complete - it's best not to leave your phone plugged in overnight, for example
" Never cover chargers or charging devices - that includes using your laptop power lead in bed