Killings & knife crime on the rise
19 July 2018, 14:07 | Updated: 19 July 2018, 14:09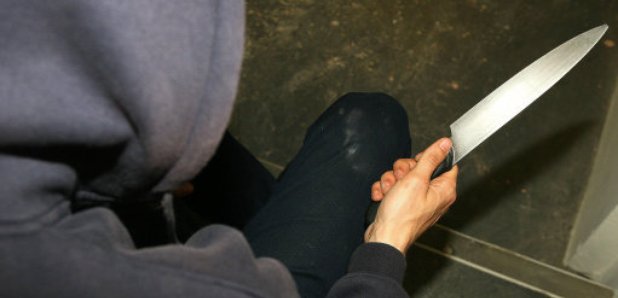 Crime levels are "stabilising" after decades of reductions amid jumps in killings, robbery and knife-related offences, official statistics show.
Figures for the year to March sparked fresh concern over rises in "high harm" violence.
Excluding cases linked to terror attacks and the Hillsborough disaster, the number of homicides recorded by police in England and Wales increased by 12%, from 627 to 701.
Police registered 40,147 offences involving a knife or sharp instrument - a 16% rise and the highest number since 2010/11.
Publishing the data, the Office for National Statistics (ONS) said: "Over recent decades, we've seen a fall in overall levels of crime, a trend that now looks to be stabilising."
In findings that will prompt renewed focus of police and government efforts to tackle serious violence and other crime types, ONS and Home Office data also showed:
- A 30% surge in recorded robberies, which may reflect a "real change" as well as improvements in recording;
- Both police and the separate Crime Survey for England and Wales (CSEW) registered increases in vehicle-related theft and burglary;
- The number of police officers in England and Wales was 122,404 at the end of March, the lowest number since comparable records started in 1996;
- Nearly half (48%) of investigations into recorded crimes are closed without a suspect being identified - a similar level to last year - while the proportion of offences resulting in a charge or summons fell by two percentage points to 9%.
The ONS data bulletin draws on two main sources - offences recorded by police and the large-scale CSEW, which charts people's experience of crime.
In the 12 months to March, forces in England and Wales logged a total of 5.5 million offences, a rise of a tenth (11%) compared with the previous year.
The survey gave an estimated total of 10.6 million incidents of crime over the same period, a 4% year-on-year fall.
Estimates of violent offending as measured by the CSEW were unchanged at at around 1.3 million incidents.
The survey is seen as providing a better indication of trends in all violent crime, while police recorded data is the superior measure of more harmful and less frequent offences.
Concern over serious violence intensified this year after a spate of fatal stabbings and shootings, with London in particular badly hit by bloodshed.
In the latest period, the number of recorded homicides - which includes murder, manslaughter and infanticide - showed a fourth consecutive rise.
"This follows a long-term decline, although homicide remains rare," the ONS said.
In the year to March, there was a rise of almost a fifth (19%), to nearly 1.4 million, in the number of recorded "violence against the person" crimes - a broad category including murder, assault, harassment and stalking.
Alex Mayes, policy and public affairs adviser for charity Victim Support, said: "It's truly shocking to see these rises in homicides and violent crime such as knife crime.
"While overall crime levels are generally stable, these increases in some high harm crimes are concerning.
"Too many lives are being shattered by these violent crimes."
Elsewhere, the ONS said recent rises in burglary and robbery signal a change to the long-term downward trend, while crimes involving mopeds may have contributed to an increase in some types of theft.
Caroline Youell, of the ONS, said most people do not experience crime.
She said: "Today's figures show a fairly stable picture in England and Wales for most crime types.
"It is too early to say if this is a change to the long-term declining trend.
"There have been increases in some lower-volume 'high-harm' offences such as homicide and knife crime, consistent with rises over the past three years."