Homeless numbers rise again
22 November 2018, 05:26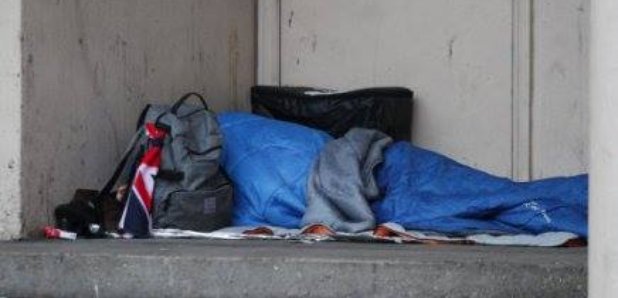 Over 10,500 people in the North West are now homeless.
Shelter launches urgent appeal after new report reveals depth of homelessness crisis
Brand new analysis from Shelter reveals that 10,665 people are recorded as homeless in the North West. This figure lays bare the true scale of the region's worsening housing crisis, despite repeated Government pledges to tackle the problem.
In the last year, the overall number increased by more than 1,000 people. To identify where the problem is most acute in the North West, the charity mapped the top 5 hotspots in the region with the highest levels of homelessness.
Manchester topped the list where one in 135 people are homeless and sleeping on the streets or stuck in temporary accommodation, including hostels and B&Bs. This was followed by Salford, Trafford, Bury and Tameside.
Shelter has launched an urgent appeal calling on the public to support its frontline advisers as they work to help the growing number of people trying to find or keep their home.
In its annual landmark review, the housing charity combined official rough-sleeping, temporary accommodation and social services figures. As these records are not definitive, the true extent of homelessness is likely even greater.
Overall, almost 320,000 people in Britain are now homeless - an increase of 13,000 people since last year.
Shelter's report 'Homelessness in Great Britain: the numbers behind the story' warns this is due to a combination unaffordable rents, frozen housing benefits and a severe shortage of social housing.
John Ryan, Shelter Manchester Hub Manager said: "It's unforgivable that thousands of people in the North West have been swept up by the housing crisis and now have no place to call home. These new figures show that homelessness is having a devastating impact on the lives of people right across the region.
"Due to the perfect storm of spiralling rents, welfare cuts and a total lack of social housing, record numbers of people are sleeping out on the streets or stuck in the cramped confines of a hostel room. We desperately need action now to change tomorrow for the hundreds of thousands whose lives will be blighted by homelessness this winter.
"Shelter's services have never been more needed. That's why we're asking the public to support us this winter so that we can answer as many calls as possible and have trained advisers on hand when people need them most."