Calls to monitor searches after suicide
20 November 2018, 05:27 | Updated: 20 November 2018, 05:30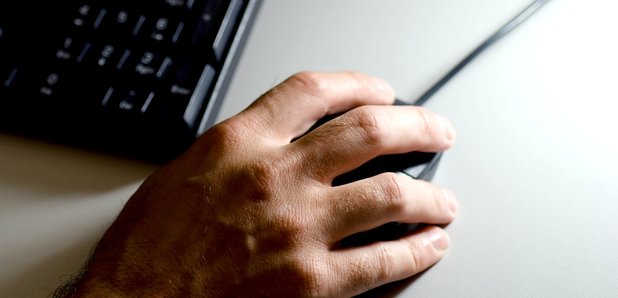 A coroner is to write to government education chiefs after a 15-year-old from Bury who hanged himself tried to look up suicide methods on school computers.
Ben Walmsley made internet searches on ways to end his life while in lessons in the weeks before his death, Rochdale Coroner's Court heard.
The searches were blocked by the security firewall at his school, Philips High School in Whitefield, Greater Manchester.
But it was not until after his death, and an IT upgrade, that searches about suicide would automatically generate "trigger" emails to teachers to investigate immediately, the inquest into the youngster's death heard.
Head teacher, Tina Owen, said school IT security blocks 12,000 internet searches made each day that are deemed "inappropriate" at the 900-pupil school.
Ms Owen said the only way previously of monitoring a pupil's Internet searches was if the school had worries over a pupil or the child was seen as a particular risk - then pastoral care could investigate what the pupil had been looking at.
And the inquest heard while the 15-year-old had a "number of complexities" and previously had counselling in school, no-one thought him at risk of suicide.
Joanne Kearsley, Senior Coroner for Manchester North, said she would write to the Department of Education as schools should have the ability to access and look at a pupil's search history.
The inquest heard Ben was found by his father at their home address, Lowton Street in Radcliffe, Greater Manchester, on the afternoon of February 4 this year.
Friends of Ben later told police he had become "obsessed" with a cult horror game called Doki Doki Literature Club, which he played online.
The game, which is free to download and comes with a warning saying it should not be played by children or people easily offended, features teenage cartoon characters, relationship breakdown, self-harm and suicide.
His father Darren Walmsley said most of his son's social time was spent online, though he would encourage him to go out with friends and he had in the past challenged his son about self-harm - but he denied it.
His mother, Jessica Bodlovic, said since her son's death she was aware he had been playing the Doki Doki game regularly.
But the inquest heard there was no evidence to link Ben playing the game with self-harm or suicide, but it was "quite right" this was investigated.
Ben had also sent messages over Snapchat to a friend asking: "Why am I here?" said David Mellor, an independent safeguarding consultant who conducted a serious case review for Bury Safeguarding Children Board.
Mr Mellor said there were a "number of issues" worrying the youngster, including the breakdown of his parent's marriage and their subsequent divorce.
And the inquest heard Ben had had counselling for seven months at school, which ended six months before his death, but neither his family nor his GP had been made aware by the counselling services.
Mr Mellor said various agencies, including his school and mental health services, had dealings with him, but added: "No one had all the pieces of the jigsaw."
Coroner Ms Kearsley, who recorded a verdict of suicide, added: "Ben was not an individual who anyone, including his family, recognised as being of risk of self harm. He was not constantly talking about suicide or self harm.
"But the evidence we have heard now indicates, with the benefit of hindsight, that Ben was a young man who potentially had a number of complexities.
"He was making, in very subtle ways, an intention to potentially end his life, for example searches he was doing on the internet.
"This whole process seems to have escalated in the months leading up to his death."