Calls for PM action on Northern Rail
30 July 2018, 07:36 | Updated: 30 July 2018, 07:38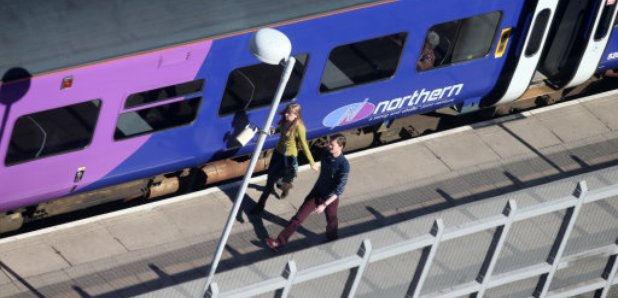 The Prime Minister has been urged to step in personally to end rail "chaos" in the North of England after summer disruption is thought to have cost businesses more than £1 million a day at its height.
Greater Manchester Mayor Andy Burnham said the intervention was needed as he claimed there were no signs of improvement in services despite repeated calls for action from Transport Secretary Chris Grayling.
In a letter to Theresa May, he wrote that performance on Northern Rail services "continued to be poor" following Mr Grayling's statement in May that the issue was the number one priority for his department.
It came as a report by the Northern Powerhouse Partnership (NPP) revealed a major impact on businesses, commuters and families, with former chancellor George Osborne calling for powers including spending to be devolved to Transport for the North.
It said that businesses had lost almost £38 million because of Northern Rail disruption, with the cost up to £1.3 million a day at its worst.
And some Trans Pennine routes had seen half of services cancelled or seriously delayed on the worst days.
The full cost to the North is likely to be considerably higher, as while Northern Rail provided figures for its affected services, Trans Pennine did not.
Over the entire period, using Northern Rail figures, 945,180 hours were lost to delays, an average of 22,504 per day.
Mr Burnham pointed out that in the first three weeks of its emergency timetable, introduced in June, services in its central region arriving on time had declined to 77.2%, compared to 88.4% in the corresponding period last year.
Lancashire/Cumbria inter-urban services had 1,179 full or part cancellations, while Merseyside services into Manchester/Wigan and North Manchester services totalled 991 train cancellations.
The mayor said passengers were also "left in the lurch" as recently as Sunday when Northern emailed customers to inform them it expected about 47 services to be withdrawn, including from Liverpool to Manchester Airport, to ensure its trains are in the right depots for Monday, when it hopes to reintroduce most of its May 2018 timetabled services.
He said: "It is frankly outrageous for emails to be dispatched at 9pm on a Saturday night telling people that there will be a much-reduced service the following day. People heading to Manchester Airport to go on holiday will have been left stranded, as will others with work and family commitments.
"Passengers cannot be left in the lurch like this. This is no way to run a railway and we cannot continue to put up with a rail service provided when the operators can be bothered. People's lives are being badly affected by this chaos and the Government cannot continue to turn a blind eye to the plight of Northern commuters.
"There are only so many times that I can call on Chris Grayling to do his job and help rail passengers in the north. He has failed to deliver on his promise to make sorting out rail chaos here his top priority and that is why I feel have no choice but to ask the Prime Minister to intervene."
In his letter to Mrs May, Mr Burnham invited her to visit Manchester "at your earliest opportunity" to meet commuters affected.
"I also urge you to call an urgent meeting with the rail industry to get clear answers as to why things are still so bad and an action plan to turn the situation around," he continued.
Last week the leaders of Trafford Council and Tameside Council called for Mr Grayling to be sacked.
The NPP report, Devolving our Railways, found that people had lost their jobs and missed out on opportunities to get one, with businesses suffering staff shortages and a drop in productivity.
It levelled criticism at rail firms but also at the Department for Transport and Network Rail, with the latter's overrunning engineering work sparking the initial problems.
Former chancellor George Osborne, chairman of the NPP, said: "This report sets out a clear message to government - the Northern Powerhouse is crying out for more devolution.
"This is the very role we envisaged Transport for the North doing when we set them up; Northern leaders will support them in making sure the people of the Northern Powerhouse get the modern, connected network they deserve."
Northern Powerhouse Minister Jake Berry branded the disruption "unacceptable".
He said: "An independent inquiry has been launched to establish what went wrong and to ensure this does not happen again and, with TfN, we have set out a comprehensive, industry-funded package of compensation for regular passengers.
"However, the first step towards any further devolution to TfN is for northern leaders to come together and pool their fare income into a single central body.
"I put this to leaders at the Convention of the North held earlier this summer. The first step to further transport devolution should come from the north, not from government."
A Government spokesman said: "The Rail North Partnership has accepted the rail industry's recommendation to phase in services from Monday when 75% of the Northern train services removed during the interim timetable will be reintroduced.
"This is in addition to further adjustments to timetables to improve reliability, so that passengers can better plan ahead.
"These changes will help minimise disruption and ensure passengers see the benefits of our long-term investment in the railways.
"Andy Burnham sits on the board of Transport for the North, which jointly manages the Northern franchise through the Rail North Partnership."
Asked if Mr Grayling should lose his job, Mr Burnham said: "As a former cabinet minister, I don't always just rush to say people should be sacked but I'm struggling to see how he can defend his position, because he's been asleep at the wheel all summer.
"We've been saying these services are not working, there is a fundamental problem here, and the response is nothing. He doesn't come here, he cancelled a conference recently - a northern transport summit - it's just good not enough.
"Yes, ultimately, because he's just not doing enough."