£1bn revamp for Manchester Airport
2 June 2015, 05:00 | Updated: 30 March 2016, 13:50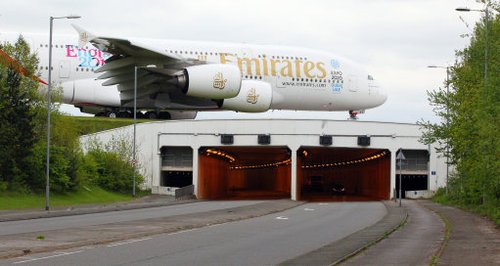 Owners are investing £1 billion into transforming the UK's third biggest in a ten year plan.
Sixty projects are involved, including the expansion of Terminal 2, improvements to Terminal 3 as well as facilities to allow passengers to clear United States' immigration before boarding their transatlantic flights.
Security halls will also be made bigger with the latest technology meaning passengers and baggage will be screened more quickly.
Charlie Cornish, Chief Executive of Manchester Airports Group, said: "Today, we're setting out how the airport will contribute to the development of a Northern Powerhouse and demonstrating the dynamic, can-do spirit that sums up the region.
"The transformation programme will ensure the airport plays its full part in driving economic growth and develops as a key part of the UK transport infrastructure, within a nationwide network of competing airports."
Sir Richard Leese, leader of Manchester City Council, says: "Manchester Airport plays a vital economic role in the region in which it serves.. Its annual passenger numbers last year topped a record 22 million and it provides jobs for 20,000 people on site and a further 25,000 indirectly.
"Greater Manchester and the rest of the North West is increasingly competing on an international stage and an airport that is better suited to serving these global aspirations will significantly improve the impact the region can have in attracting inward and outward investment, helping it to realise its full economic potential and create further jobs and opportunities."