MAC Clinical Research Finance Limited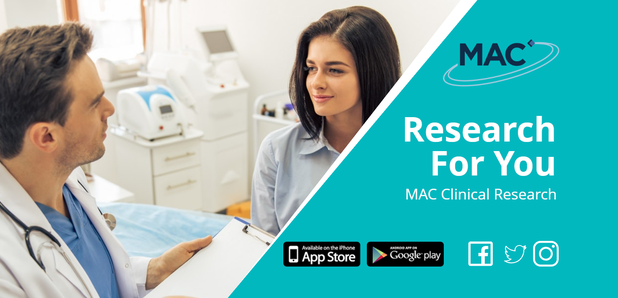 MAC Clinical Research is the UK's largest independent clinical development organisation that owns a network of Dedicated Research Sites.
Their clinical research organisation is committed totally to the recruitment and conduct of clinical trials and full-service delivery through their fully owned Dedicated Research Sites and staff. Although their heritage stems from being the first memory assessment centre based in Europe, their company conducts research for sponsors over an ever-expanding group of therapeutic areas.
MAC has an extensive range of clinical research capabilities to accommodate the most complex Phase 1 trial through to Phase IV. The majority of their current work includes CNS diseases (e.g. Alzheimer's and Multiple Sclerosis), analgesics (acute and chronic pain), dermatology (psoriasis and eczema), rheumatology (fibromyalgia and arthritis), endocrinological diseases (e.g. diabetes) depression, anxiety and insomnia.