Everyone's Confused What's Going On Between Cheryl & Sarah Harding After This Shady Post
18 July 2017, 11:09 | Updated: 18 July 2017, 16:49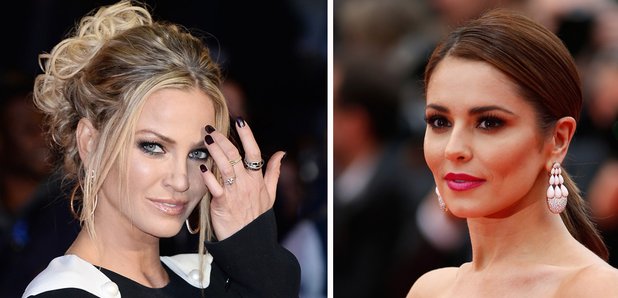 Cheryl unfollowed Sarah and her former Girls Aloud bandmate posted about 'karma'…
It's no secret Cheryl and Sarah Harding haven't always had the most harmonious of relationships, particularly after leaving Girls Aloud, but fans are confused what's going on between the pair after this week's apparent shade on social media.
Last week, it emerged that Cheryl had unfollowed Sarah on Twitter – though some sources claim that she'd actually unfollowed the star long before then – and Sarah responded by posting a quote about 'karma' on Instagram.
A source told a tabloid the reason might be that Sarah is planning to go in the Celebrity Big Brother house, explaining, "Cheryl hasn't unfollowed Sarah recently, it was over a year ago. She still follows Sarah on Instagram as Cheryl is on there more often."
Sarah responded by posting, "REMINDER: Those who hurt you will eventually face their own karma."
Sarah is also said to be unsure whether she wants to go on the show with the source adding, "Sarah is not sure if she feels ready. She has been enjoying a career out of the spotlight recently and is not sure she wants to give up her low-key presences just yet. Sarah is not 100 per cent sure she wants to go through it all again."
Following the split of Girls Aloud, Cheryl, Kimberley Walsh and Nicola Roberts stayed close while Sarah and Nadine Coyle went their separate ways, but the girls had seemed to put their differences to one side in the past.
We hope it's just a coincidence that Sarah posted that after last week's news – we want these two to just get along!