Most Intriguing Tweets Of The Week Featuring Example And Ed Sheeran (January 3rd)
5 January 2014, 12:11 | Updated: 4 December 2017, 11:05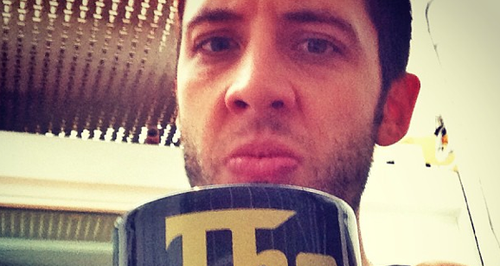 Our pick of the most Intriguing tweets from the world of hit music over the past week featuring Ed Sheeran's announcement tease, Katy Perry's new single, Nathan Skyes 2014 plans and Example's Instagram rant!
We're only days into 2014 and our favourite music stars are already teasing us and blowing off steam on Twitter! Check out our round-up of last week's most intriguing tweets. If you can shed any light on their true meaning, let us know below!
Ok Ed, you can't just come on Twitter and turn all Mr. Tease on us! WHAT does this mean???
Announcement coming January 6th

— Ed Sheeran (@edsheeran) December 31, 2013
OUCH! Are we talking about anyone in particular Example? Go on tell us!
Would be really cool if someone posted their 2013 highlights on Instagram don't ya think? Would be a really cool and unique idea

— example (@example) January 1, 2014
Is this the BRIT Awards organisers hinting at some kind of theme for this year's event? #RandomTweet
What's your favourite song in Grease?

— BRIT Awards (@BRITAwards) January 2, 2014
Talk about easily pleased Jay! Welcome to the internet ;)
Always feel that satisfaction when your tweet is exactly 140 characters long. f*cking rock & roll life!

— Jay McGuiness (@JayTheWanted) January 1, 2014
Sooooo is this you officially confirming your next single Katy? Is this for the UK too? Tell us!
Well... it looks like Dark Horse is literally becoming a Dark Horse of a song! Sounds like the people have spoken... I must listen...

— Katy Perry (@katyperry) December 31, 2013
Well let's be honest Nathan, you've been pretty damn successful for the last few years so this status makes us VERY excited too! Can you tell us one secret? Just one?
Never been so excited for a new year ... 2014 is going to be my best yet ❤️

— Nathan Sykes (@NathanTheWanted) December 31, 2013
We just don't get the link between phone charging and dribble? #DangerousCombination - What were you looking at? #KeepItClean
Tweeting from bed with phone still on charge causes major dribble issues for my pillow.

— tom fletcher (@tommcfly) December 31, 2013
Much smoother than a pineapple though Frankie? Dirty Dancing?
i carried a watermelon...i carried a watermelon?!

— Francesca Sandford (@FrankieTheSats) December 30, 2013
Ok so is this 'ugly fat Tom' a relative? Neighbour? Imaginary friend?
Ugly fat Tom has literally made my day and its only 04.32am!!!

— Thomas Parker (@TomTheWanted) December 29, 2013
You may also like...