15 'Take Me Out' BTS Secrets That Will Leave You Shocked AF
1 February 2018, 15:49 | Updated: 1 February 2018, 16:02
You're not going to likey some of these.
Take Me Out has been blessing our Saturday's since 2009 (who knew?!) and we've finally found out the truth about what really goes on behind the scenes of the show. Not only have we unearthed some secrets about the show we've also got the scoop about Fernandos and it's pretty disappointing.
With Take Me Out in its 10th series, here's your insiders pass into everything Take Me Out. No likey, no lighty. Here goes...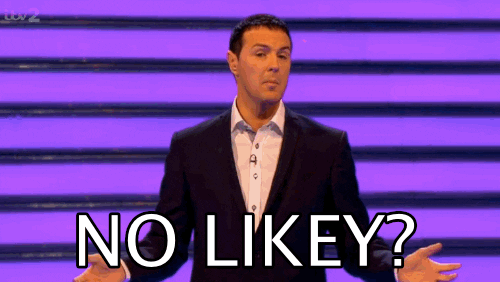 (GIF: Giphy)
1. The ladies get to see Paddy before filming begins and he helps calm their nerves. Sweet right?
2. Filming is basically a nightmare – you stay in a hotel in Maidstone and have to wake up at the crack of dawn to get TV ready.
3. You pretty much have a day shift in the studio and then some. Your day can start as early as 6am and it's spent getting made up, rehearsing, filming and then going again the next day.
4. When the girls get along it's not uncommon for WhatsApp groups to get formed. Girls rule, amirite?
5. Fernandos is actually just Tenerife. I know, we're sorry guys.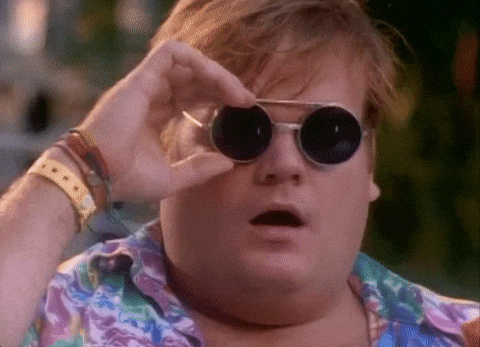 (GIF: Giphy)
6. On a brighter note Paddy McGuinness is just really lovely in real life and he always has your back according to 2017 contestant Mitch Mimms who told LADbible "he puts you completely at ease. If you mess up, he rescues you."
7. There are wrap parties in mansions where you can expect a lot of bad behaviour, confrontations and hooking up.
8. The girls don't see the guy coming down the lift in advance during rehearsals
9. Guys send in their entry song of choice to producers before they appear on the show and their dance moves aren't all natural, turns out the lads get to see a choreographer
10. The show's not scripted, those cheesy one liners by the girls are authentic…(apparently)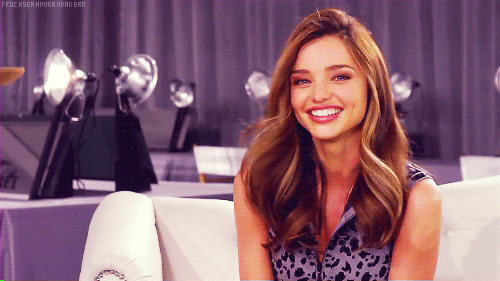 (GIF: Giphy)
11. You literally get whisked off to Fernandos the next morning at 3am so all the ladies have a suitcase packed and ready to go every show.
12. The girls are expected to bring TEN different outfits with them. As in 1,2,3,4,...10!
13. All the couples paired off in an episode go to Fernandos together but are put in separate rooms.

14. During the breaks, the girls are briefed on whether the next guy coming down the lift is likely to be their type or not, or if he is a "bit different." Georgette Beacham who appeared on the show in 2015 told The Debrief: "We got told to be very open minded though and you couldn't just turn your light off because someone wasn't your usual type or was a bit short or whatever.
"You were only meant to turn your light off if there was a real reason so that was quite hard."
15. You can actually find love on the show because it has indeed happened. Since the show started in 2009, there have been seven weddings, three babies and two more coming this year…so far.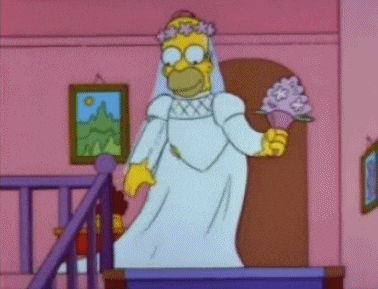 (GIF: Giphy)

Talking about Take Me Out, here's a throwback to that extremely cringe-worthy moment when one of the girls forget to turn her light off...