QUIZ: What Chat-Up Line Should You Use To Pull On New Year's Eve?
28 December 2016, 06:00 | Updated: 4 December 2017, 09:43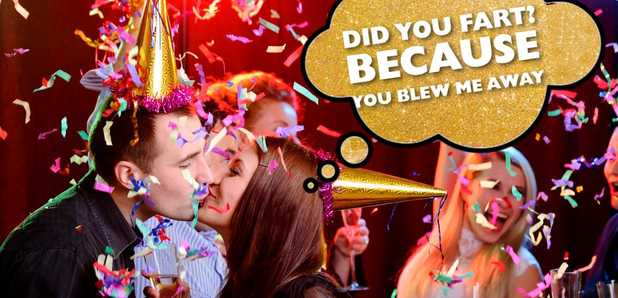 Because why would you wanna chat to someone the normal standard way?!
NYE is all about one thing... NO! Not celebrating your accomplishments of the past year; but for trying to cop off with someone you really fancy.
But after you're all sweaty from dancing, with a few drinks in ya, you're in no fit state to actually approach your crush and say something suave.
Which is why we've got the handy (and highly scientific) Flirt-O-Meter, to help you find the perfect chat-up line which will 100%* help you pull.
*Well, maybe 0.8%, anyway.
You May Also Like...