Play 'Love Island' Tinder To Brutally Reveal The Islanders That Are Actually No-One's Type On Paper
14 July 2017, 10:57 | Updated: 16 May 2018, 16:21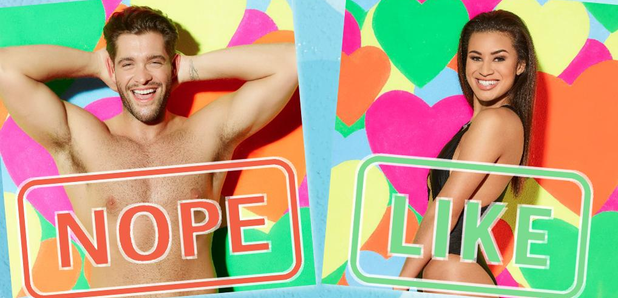 Don't put all your eggs in one basket.
'Love Island'. Tinder. 'Love Island'. Tinder. What we've given you there is a brief insight into our lives during the hours of 9PM - 10PM, essentially.
They're two of the greatest things ever invented, so what we've gone and done is combine the two of them. Now's your chance to put all of your eggs in a basket, and see exactly who's your type on paper, but swiping like cray on the Islanders from the past and the present.
> People Reckon That Love Island's Olivia Broke Up With Chris Because She Has A Boyfriend On The Outside
At the end, we'll see just how popular your views on the 'Love Island' lot are. Is Kem everyone's bae? Are you the only one crushing on Camilla? There's only one way to find out... SWIPE!
> Download Our App To Catch All Of The Latest News And Gossip From The 'Love Island' Villa
And if you need any more reason to swipe, we're just leave this sexy game of beer pong right here...