QUIZ: Answer These Terrifying Questions, And See Which Spooky AF Clown Is Gonna Haunt You Tonight!
11 September 2017, 15:19 | Updated: 4 December 2017, 09:43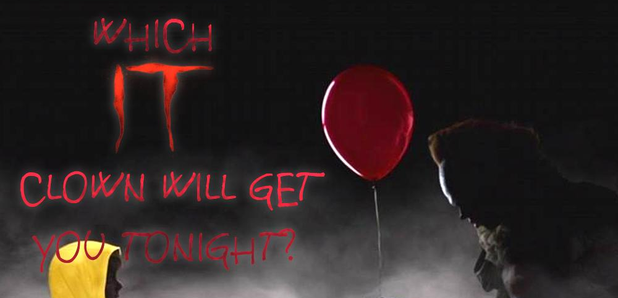 You might wanna sleep with one eye open tonight.
Don't lie - the second you see a trailer for 'IT', you turn the volume down on your telly and look away. You probably hum a Disney song as loudly as you can.
That's because clowns are scary AS. The thought of one of them creeping in your room is terrifying... Which is why we wanna see which creepy clown is gonna creep in your room tonight.
> WATCH: Try Not To Gag As Will Manning Chomps On A Scorpion, For Failing #MakeSomeNoise Zip-Wire Challenge!
You can only hope that this quiz isn't 100% accurate, otherwise we suggest you go to bed with a few night lights on.
> Don't Panic - Our App's Always Here To Help Defend You From Those Big Ol' Meany Clowns!
You thought that was scary? Just imagine being Roman, thinking you've wound up the world's biggest girl group...