This 'Game Of Thrones' Version Of Snog, Marry, Avoid Is The Hardest Game You'll Ever, Ever Face
4 August 2017, 13:59 | Updated: 4 December 2017, 09:43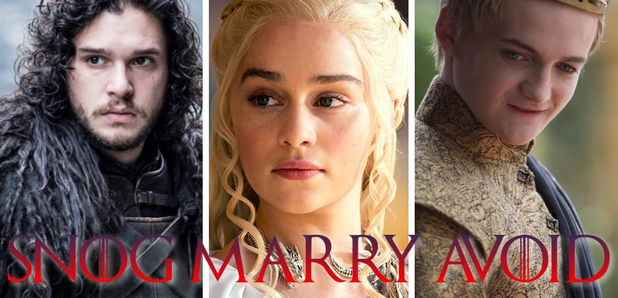 Baes are coming.
'Game Of Thrones' isn't just a story about nudity and dragons... It's also about who's going to cop off with who. Naturally.
The world of Westeros is a complex one; with him kissing her, her kissing him, him kissing him, and then - finally - her kissing her. So how would you fair if you were in the world of HBO's 'Game Of Thrones'?
> Game Of Thrones Season 8: What We Know So Far Incl. Release Date, Cast & Trailer
We've compiled a game of 'Snog, Marry, Avoid' with some of the biggest, baddest characters in the drama, but... Good luck. You're gonna need it picking amongst this lot.
> While It's Tricky To Decide Who To Snog, We'll Tell You What's Not Hard - Downloading Our App Right Here!
Speaking of snoggable faces, here's some of our fave popstars singing the 'Game Of Thrones' theme tune...