QUIZ: How Many Christmas Movies Can You Guess From Just A Single Screenshot?
14 December 2017, 17:24 | Updated: 28 November 2018, 16:46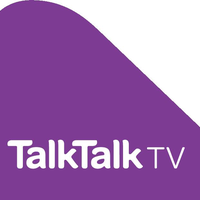 Promoted by TalkTalk TV
Prove you've got the most Christmas cheer by nailing this bad boy!
When Christmas arrives, there's only one thing we wanna do - wrap up in our duvets and binge watch Christmas films.
Yep, if it's got snow in it, we're watching it and these are some of our absolute faves.
> You've NEVER Spotted This Tiny Detail In 'Elf', But Once You Know It, It'll Get You In The Feels
So how many Christmas films have you actually seen? If you're anything like us it's about 10,397, so we wanted to give you the chance to prove you're the Christmas film boss and tell us which films these are just from one still...
Whether you're looking for a new TV series to binge on over the festive break, wanting to cosy up with your favourite Christmas film on, or catch the season's TV specials, TalkTalk TV has got you covered this Christmas!
> Download Our Fancy New App For Loads More Christmas Fun!
Whilst you're here, check out Kylie Jenner's festive themed game of 'Never Have I Ever'...