9 Hacks & Tips Guaranteed To Secure You Those In Demand Concert Tickets
9 February 2018, 14:05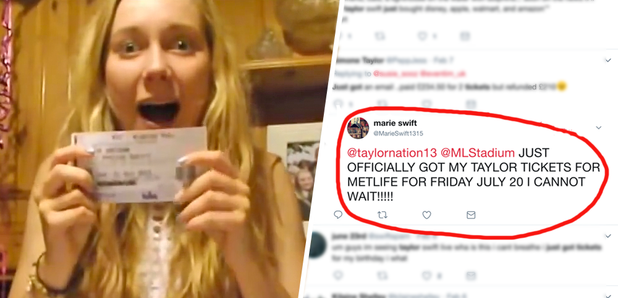 Tickets to the biggest events sell out in a matter of minutes, so here are some tips to make sure you don't miss out!
Whether you wanna go and see Lady Gaga or Kanye West, tickets to the biggest shows around sell out in what feels like seconds almost every single time. Even if an artist puts on a 10 million date tour like Justin Bieber, it doesn't mean you're guaranteed to grab a spot at the show.
But what if there were some tips and hacks that could increase your chances of getting the exact tickets you want every time? Well we wouldn't be the nicest guys around if we didn't share them with you, so here are 9 ways to make sure you secure ALL the tickets you want...
> Every 2018 UK Tour You NEED To Circle In Your Calendar RN

1. Get Yourself Signed Up To A Fan Club
Pre sale is a common part of tours these days and members of an artists fan club often get priority access to tickets when they go on sale. Following your fave stars Facebook page can sometimes be enough to count as a 'fan', so make sure you check out what the deal is with your favourite artists.
You're also likely to get email updates about on sale dates and pre sale dates etc when you sign up, so that can't be a bad thing!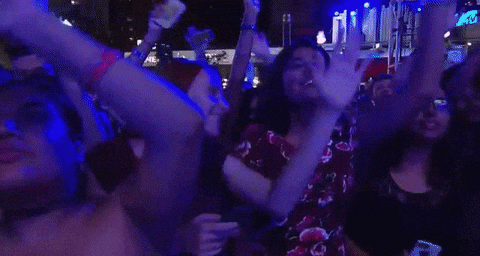 (GIF: Giphy)
2. Social Media Is Your BFF
Whilst the ticketing websites themselves will obviously be your first stop, checking for links on Twitter can be exactly what you need. Many fans will post direct links to the ticket pages themselves, meaning you can avoid waiting in long queues and get those tickets booked in quick time!
Just search for an artist's name and tickets when they go on sale - it's a great option whilst you wait in the queue on your other browsers.
3. Multiple Windows & Browsers Are Essential
You can't be serious about getting the tickets you want if you don't have loads of different ticket sites open on different windows of your internet browser and across multiple browsers. Doing this on a tablet or phone doesn't always work amazingly, so a laptop/computer is your best bet.
You may end up waiting in a few different queues at the same time, but that'll give you a much stronger chance of grabbing the tickets you want.
4. Apps Are Certainly Appealing
If you don't have the luxury of a laptop/computer to hand and you're stuck with your phone or tablet, specific apps are key.
Download the apps for the biggest ticketing websites such as Ticketmaster, See Tickets, TicketWeb, Stargreen etc and you won't have to mess about with web browsers that can often be tricky on mobile devices.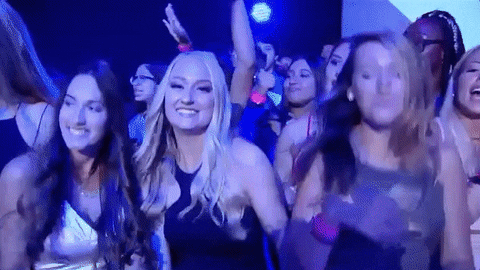 (GIF: Giphy)
5. Have A Ticket Account Registered Before They Go On Sale
Whilst this may seem obvious, so many people lose out on tickets because they take too long to enter their details during the checkout phase. Get signed up and signed in well ahead of the release date so you don't get caught out.
6. AdBlockers Can Actually Save You Time
You know those 'I Am Not A Robot' and CAPTCHA checks, well some AdBlockers will actually help you skip those and therefore get your tickets secured faster without someone else jumping in and nabbing them!
7. Refreshing The Page Will Crush Your Dreams
Pretty much every ticket site out there will have you waiting in a queue. If you refresh your page whilst you're in that queue you'll end up right at the back again, so your best bet is to never refresh!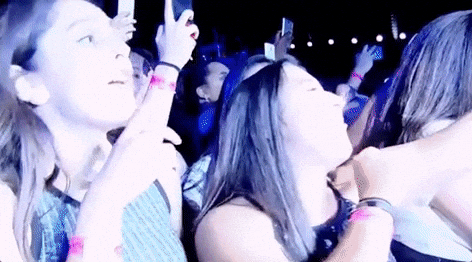 (GIF: Giphy)
8. Keep Checking Back After The Concert Is 'Sold Out'
There are occasions when some additional tickets or unsold tickets will go back on sale after an event has supposedly sold out. Keeping checking the ticket sites up to an hour after the show's sold out and (fingers crossed) you might be surprised.
9. Keep It Capital
Whilst this won't help you with ticket sites, we often have exclusive tickets to the hottest and most in demand shows around, including Capital's Summertime Ball and Capital's Jingle Bell Ball, so keep listening and you could be winning your tickets for free!
> Download Our Fancy New App For All The Latest Music News!
Whilst you're here, check out heartwarming moment this kid was given surprise Bruno Mars tickets...