Louis Tomlinson Son Freddie Reign: Inside Their Beautiful Relationship
27 September 2018, 16:25 | Updated: 19 October 2018, 10:53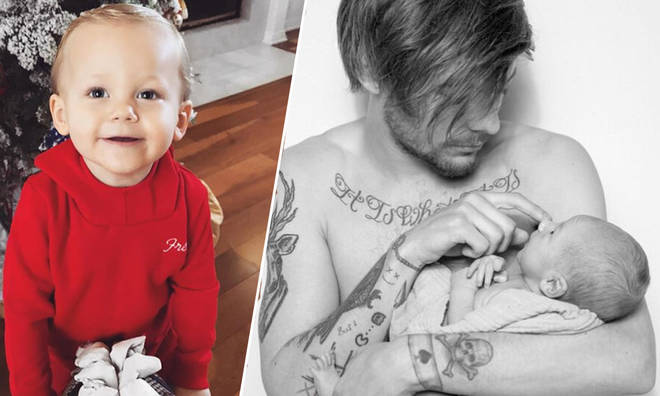 Louis Tomlinson has the cutest son ever, two-year-old Freddie Reign who he shares a seriously special relationship, so let's look back through their amazing lad/dad bond that has us saying 'awww!' way more than we should...
As well as being a pop superstar and an X Factor judge, Louis Tomlinson has a two year old son named Freddie Reign, who was born back in 2016, with Calabasas stylist Briana Jungwirth, and he is the cutest thing ever.
The One Direction star keeps his family life extremely private, especially with his son, but the glimpses we have seen of the two show the special bond the pair share, and even an interest in music!
The latest snap of his baby boy he shared was back in July 2017, and it kind of seems like Louis would be pretty happy if his son were to take up music, don't you reckon?
Louis Tomlinson Tattoos And Meanings: From His Giant Chest Ink To His Number 28 Tat
Freddie lives in LA with his mum, Briana, who had a brief relationship with the One Direction star back in 2015.
Louis' friend and musical collaborator, DJ, Steve Aioki recently spoke about the beautiful relationship he shares with Freddie, saying:
"Seeing the relationship they have it's beautiful. Freddie is so adorable. And he's just a good dude, humble, down to Earth and that's why we work so well together."
Louis' first ever Father's Day was an emotional one with his newborn son, and he took to Instagram to share this rare snap, captioned:
"Happy Father's Day to every lucky lad out there who's someone's daddy! Thoroughly enjoyed my first :) Love you Freddie son?"
Louis is also an avid football fan, so unsurprisingly here is a snap of baby Freddie with a football, we wonder who may have given him that?!
This is the first snap we ever got to see of Freddie and Louis in a picture together, a month after he had been born, all the way back in February 2016, and it was a seriously intimate snap which was put onto the singer's Instagram account which melted hearts all over planet earth.
Also, how much do you love 'lad and dad'?!
As Freddie lives in LA with his mum Briana, we often see snaps of the pair together out and about, and we've got to say we're pretty envious of his sun-filled, Californian lifestyle!
Yaas Freddie, killing it with the colour co-ordination.
>Download Our Brand New App For All The Latest Louis Tomlinson News