Louis Tomlinson's Son Freddie Reign: Inside Their Adorable Relationship
25 June 2020, 12:07 | Updated: 25 June 2020, 12:11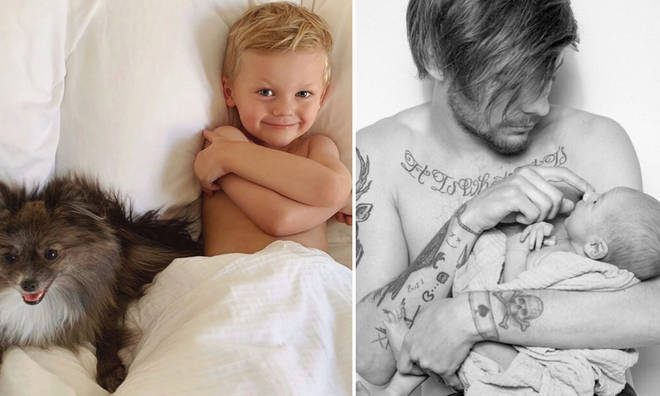 Louis Tomlinson has the cutest son ever, five-year-old Freddie Reign, who he shares with ex Briana Jungwirth. We wonder if he'll have any tips for Zayn Malik who is having a baby with his model girlfriend, Gigi Hadid.
Louis Tomlinson has a five-year-old son named Freddie Reign, who was born in 2016, with Calabasas stylist Briana Jungwirth, 27, and he is the cutest thing ever.
Louis isn't the only One Direction star to have a child, Liam Payne has a little boy, named Bear, who he shares with his ex-girlfriend, Cheryl, and Zayn Malik is set to welcome a baby with his model girlfriend, Gigi Hadid.
WATCH: Liam Payne Relies On Louis Tomlinson's Friendship To Help Him Through Hard Times
The former 1D star keeps his family life extremely private, especially with his son, but the glimpses we have seen of the two show the special bond the pair share, and even an interest in music!
28-year-old Louis opened up about spending time with the tot in a candid interview with Metro in October 2019, saying the little one lives in LA with his mum so he doesn't see him as much as he'd like to, but he divides his time between the US and the UK.
He explained in the chat: "I try and spend as much time in England as I do LA and vice versa… to be there to see and go out with Freddie and all of that. Then I have my family in the UK, who I make sure I see plenty of. It's a bit of a juggle at times but it's all part of life."
The latest snap of his baby boy he shared was back in July 2017, and it seems Louis would be pretty happy if his son were to take up music.
Meanwhile, Briana regularly posts pictures of their son on Instagram – where she has 485k followers – and fans who follow her can't get over how much he looks like his famous dad.
Freddie lives in LA with his mum, Briana, who had a brief relationship with the 'Walls' singe back in 2015.
Louis' friend and musical collaborator, DJ, Steve Aioki previously spoke about the beautiful relationship the 'Two Of Us' hitmaker shares with Freddie, saying:
"Seeing the relationship they have it's beautiful. Freddie is so adorable. And he's just a good dude, humble, down to Earth and that's why we work so well together."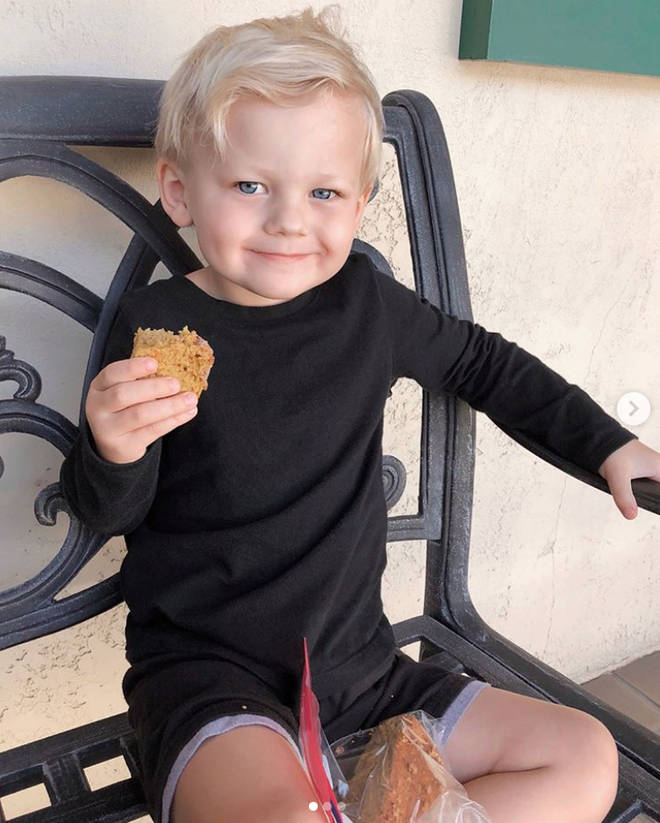 Louis' first ever Father's Day was an emotional one with his newborn son, and he took to Instagram to share this rare snap, captioned:
"Happy Father's Day to every lucky lad out there who's someone's daddy! Thoroughly enjoyed my first :) Love you Freddie son?"
Louis is also an avid football fan, so unsurprisingly here is a snap of baby Freddie with a football, we wonder who may have given him that?!
This is the first snap we ever got to see of Freddie and Louis in a picture together, a month after he had been born, all the way back in February 2016, and it was a seriously intimate snap which was put onto the singer's Instagram account which melted hearts all over planet earth.
Also, how much do you love 'lad and dad'?!
As Freddie lives in LA with his mum Briana, we often see snaps of the pair together out and about, and we've got to say we're pretty envious of his sun-filled, Californian lifestyle!
We also can't get over just how much Louis' son looks like him, and neither can fans, as they wished him happy birthday, they couldn't help comment, "He's so cute and looks exactly like louis omg. Happy birthday Freddie."
>Download Our Brand New App For All The Latest Louis Tomlinson News