Milan Fashion Week: The MUST-SEE Shows Including Gigi & Kendall SLAYING Versace.
29 February 2016, 14:22 | Updated: 4 December 2017, 10:46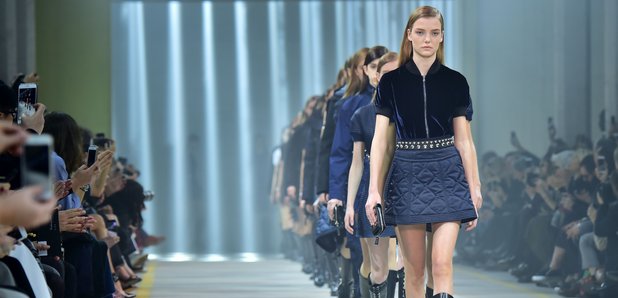 Milan Fashion Week is always a quieter affair in terms of celebs, but that doesn't mean that the KILLER fashion takes a break. From Fendi to Prada, the designers NAILED IT yet again.
And so comes the turn of Milan Fashion Week. Normally a quiet one on the celebrity front, meaning that the designs are analysed just that bit more. With Kendall Jenner flying in for the Fendi show and the street style being ON POINT, check out the MUST-SEE shows and how they will be influencing your wardrobe next season.
Fendi
Fear not, those super adorable bag charms that gave us serious #feels from last season are still a thing... and there's new ones!
The collection was everything you'd expect from Fendi - colourful, a contradiction in itself with tailored pieces and oversized styles and THE most amazing pair of dungarees ever to walk the runway.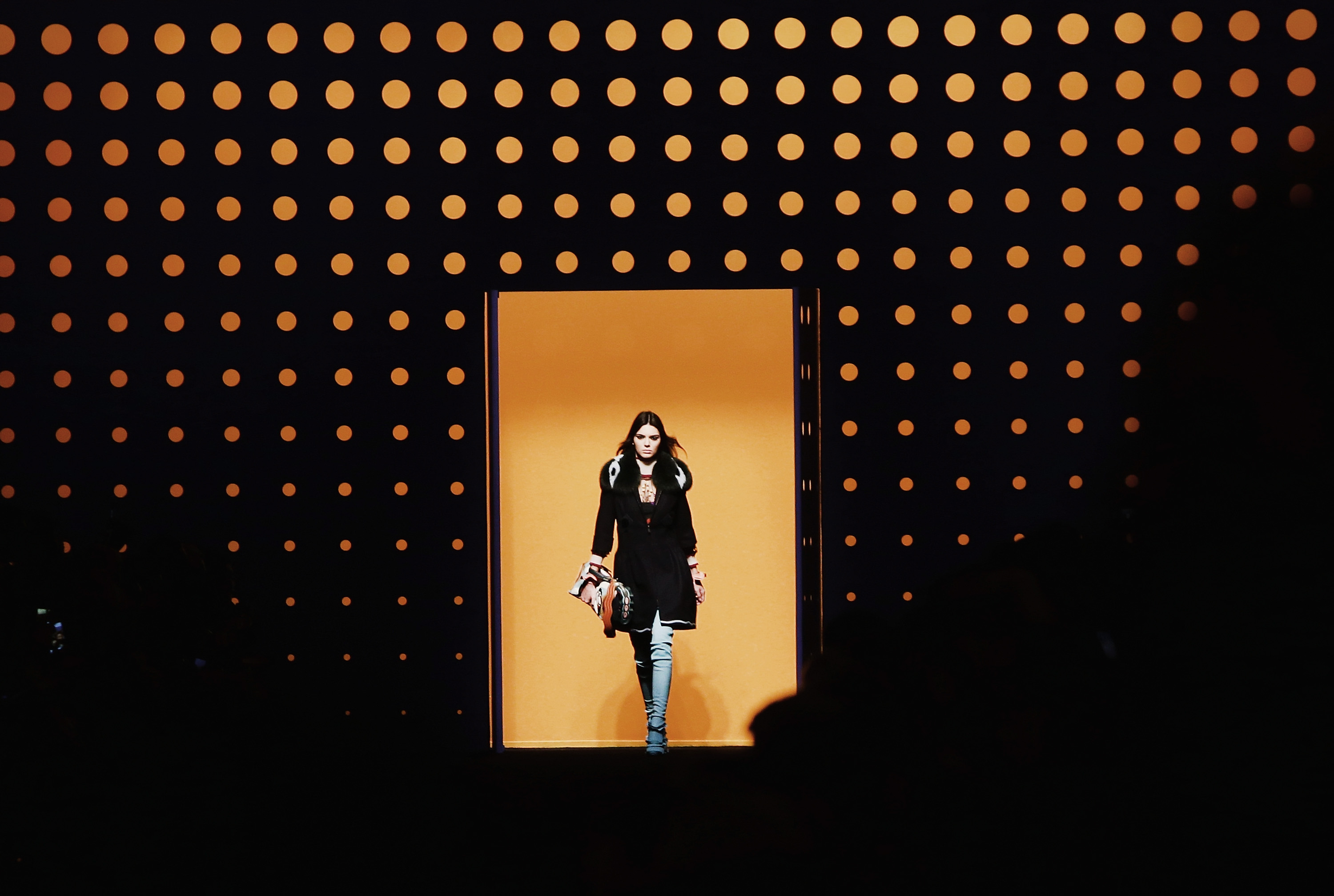 Gucci
If you're into bold colours then this is the collection for you.
We're talking the most vibrant reds, the cutest of the cute pinks and eye catching greens - not one for the faint hearted.
Nonetheless, there are also pieces that are SUPER wearable for the everyday girl including wardrobe staples in the form of slip dresses, floral jumpers and tweed jackets.
Ya know... just in case you want to go for a country walk in some Gucci.
Roberto Cavalli
This collection is one of our favourites. The most b-e-a-utiful floral prints, luxurious velvets and somehow Winter appropriate lace! Yes... really.
Now you have no excuse to look anything less than flawless... even in the snow.
Moschino
Okay, so, the clothes are outlandish and a bit mental, but the design house had somehow managed to make it feel homely with rugs, comfortable chairs, chandeliers - you get the picture.
Crazy leather, vibrant pinks and logo ridden caps. Go on, we dare you.
Prada
Chic prints, classic tailoring and as usual, the best accessories that we have ever seen.
This time Prada's bag range comes in a gorgeously rich emerald green as well as a vibrant reds which we are SERIOUSLY lusting after.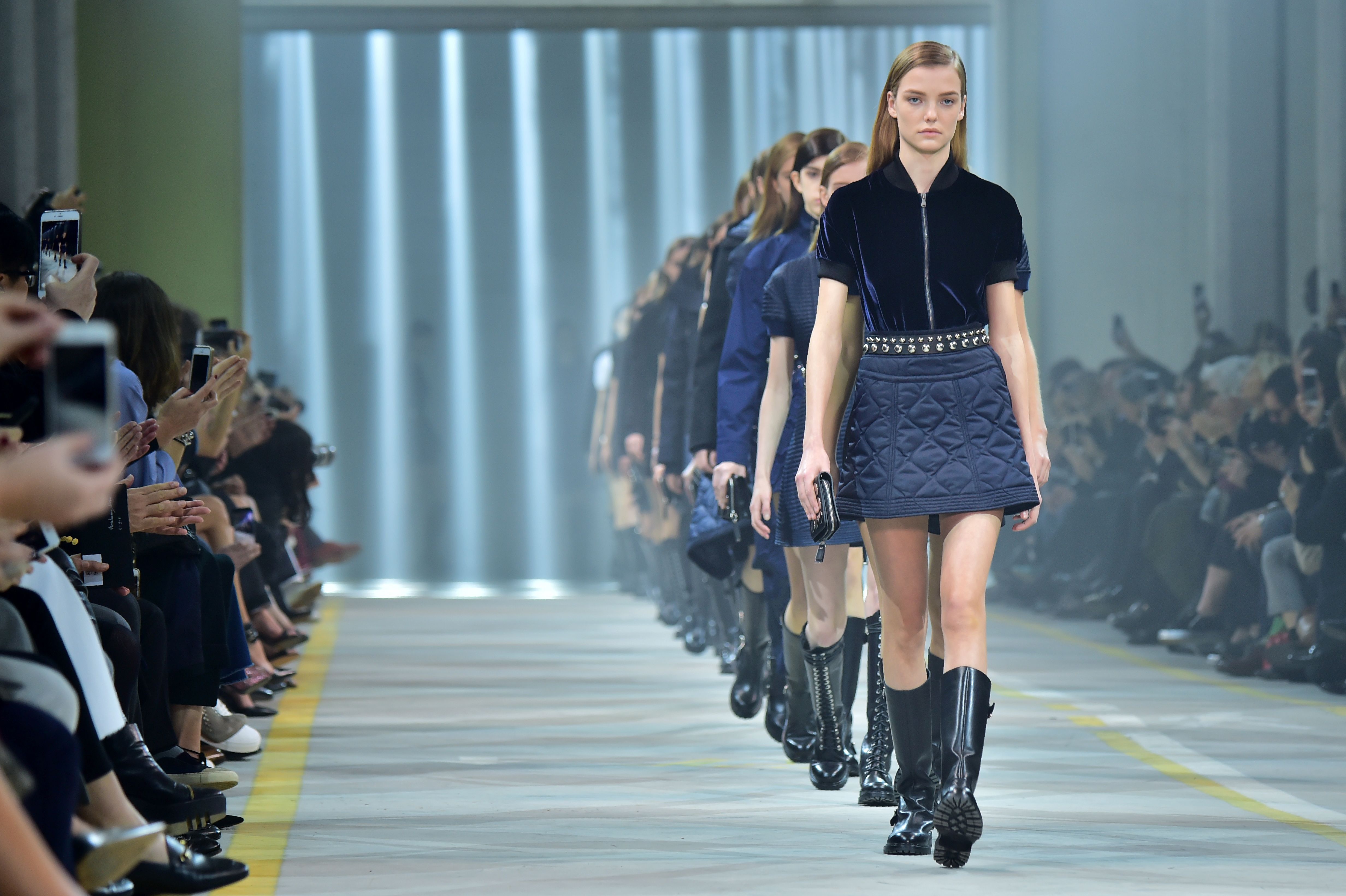 Versace
A somewhat mundane collection in the form of navy and blue - but that just makes it easier to incorporate into our existing wardrobes, right?
Andddddd... just CHECK OUT Kendall and Gigi SLAY on the catwalk.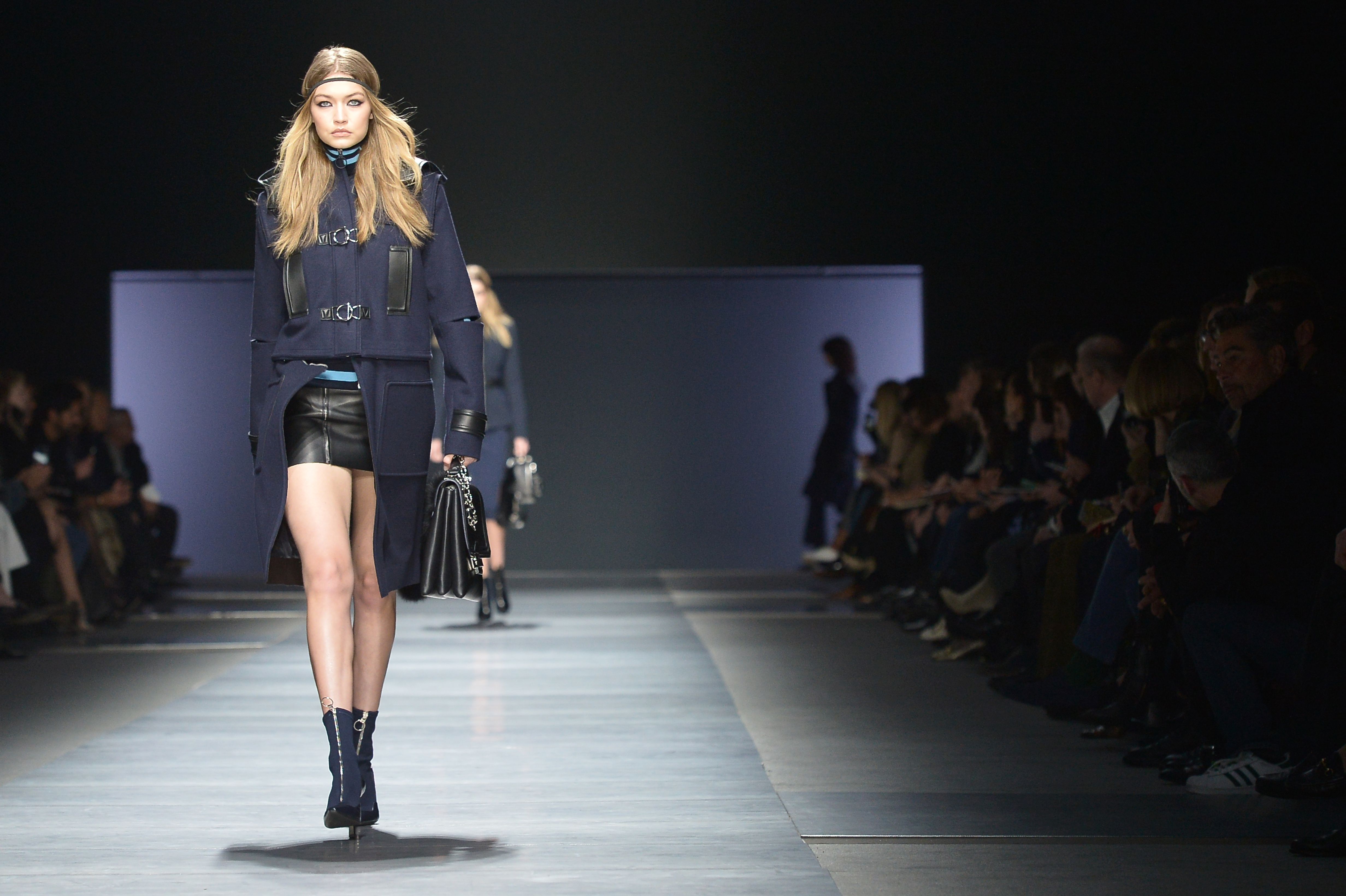 Dolce & Gabbana
A sweet fairytale inspired catwalk from D&G this season, which completely works for us.
As ever, the collection was full of the most beautiful embellishment, bold prints and new takes on colour pairings. This is one for those of you who want to mix up your wardrobe for next season.