Rihanna Fans Are Brutally Trolling Kylie Jenner & Her Make Up Range Because Fenty Beauty Is Fire
12 September 2017, 14:28 | Updated: 4 December 2017, 10:46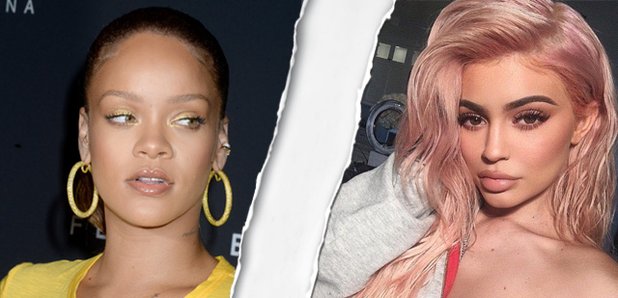 There's LOADS of tweets claiming that Kylie Cosmetics is over.
After less than a week on the market, it's official: Rihanna's beauty range is basically the best thing ever.
Fenty Beauty is not only cruelty-free, but is really inclusive with 40 different shades of foundation to suit all different skin tones.
> 5 Things You Didn't Know About Kylie Cosmetics But You Definitely Should Before Ordering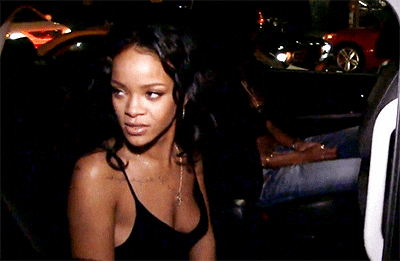 However, on the same day that Fenty Beauty dropped, Kylie Cosmetics also began advertising a range of new products, including a new shade for her Kylighter.
There's also a chance that Kylie may have unfollowed RiRi on Instagram which, in this day and age, is basically a sure tell sign that there's some serious drama going on.
However, The Navy couldn't help but notice the coincidence and needless to say, they really were not on board with it.
Yes it does

— Justin Harris (@YungJHarris) September 12, 2017
kylie cosmetics is cancelled pic.twitter.com/RuIC6Em748

— brianna (@onlyangeluss) September 12, 2017
September 12, 2017
Meh. Already ordered Fenty

— Alannah Holder (@AlannahVH) September 12, 2017
HONEY YOUR TIME IS OVER PLEASE STOP TRYING pic.twitter.com/51hELWM2CW

— Sasha (@The100_CLEXAFTW) September 12, 2017
Bye bye bye pic.twitter.com/qhCaOTjHr1

— that90'sbitch (@Sophiekhan252) September 12, 2017
Those kylighters look like corn starch compared to @fentybeauty pic.twitter.com/mO2hFNkprB

— danosaurus_rex (@ThisBookNerd) September 12, 2017
you're over sis. especially now that FENTY BEAUTY is out. pic.twitter.com/9BdgKb1JaI

— trev (@yasformoonlight) September 12, 2017
You're done baby girl pic.twitter.com/WebCkuXzHY

— (@GangBang_225) September 11, 2017
September 12, 2017
> Pssst. Did you know that you can keep up to date with all the Kardashian drama on our handy app? Click here to download!
Remember when Ky opened up about missing her prom?