"They're Setting Trends": Charlotte Tilbury On Kendall, Kylie, Cara & Gigi At NYFW
17 September 2015, 15:44 | Updated: 4 December 2017, 10:46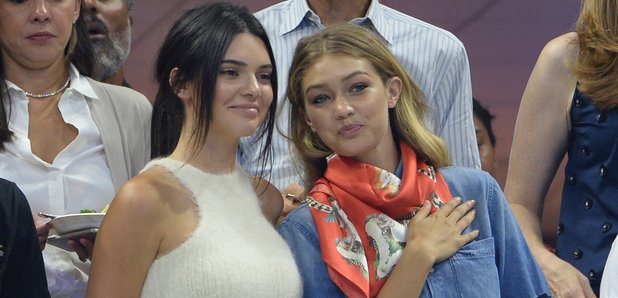 The make-up genius talks about the influence Kendall and Kylie Jenner, Gigi Hadid and Cara Delevingne have had on the trends at New York Fashion Week.
She's one of the most famous names in make-up, so who better to speak to about the trends at New York Fashion Week than Charlotte Tilbury herself?
Charlotte has worked with the new breed of supermodels – everyone from Cara Delevingne to Kendall Jenner – and she thinks the girls have had a huge influence on the catwalk trends we are starting to see for the new season.
She revealed, "I think these young girls, Kendall [Jenner], Cara [Delevingne], Gigi [Hadid], Kylie [Jenner] – they're so great, they're really fun to work with and they are setting a lot of trends. I'm so glad they all love my make up.
"Kendall looks great in lots of different fabulous looks, she's really the more natural girl with those beautiful eyebrows a little bit like Cara. And then you've got Kylie, she does a lot of that classic bombshell. She'll wear a matte red lip like our Red Carpet red lipstick or she'll wear our Bond Girl lipstick. She built a whole trend around her lips and I think in terms of make-up she's become quite an icon actually, especially her lip trend and I think she looks great in the make up, I think she looks fantastic."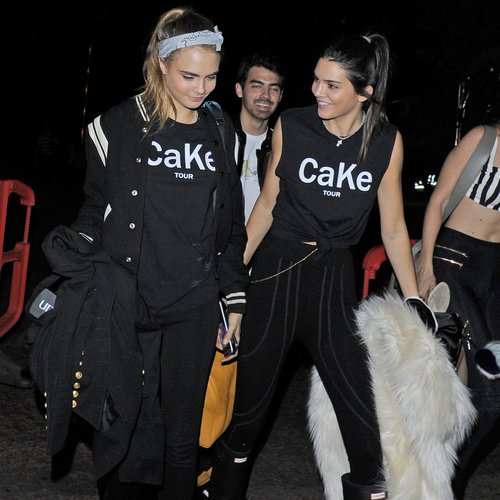 As well as Kendall and Kylie, Charlotte is a big fan of Gigi's all-American girl look. "Gigi is a classic beachy golden goddess, she's got that gorgeous golden kind of all-American glow and you are starting to see that trend coming through in the West Coast glow look which we're seeing on the runway – and Cara as the rock chick, a little bit like Kate Moss – I think were starting to see these young girls coming through, they have huge fans and I think we are going to see some of those trends come through."
We've always nicked style and beauty tips from the likes of Kylie, Gigi and co – and now it looks like the world of high fashion is following suit!