A Blogger Just Cut Up & Melted Down All Of Her Favourite Lipsticks To Make The Perfect Nude Shade
15 August 2017, 16:05 | Updated: 4 December 2017, 10:46
Both a great idea and also the WORST. IDEA. EVER.
Getting your hands on the perfect nude lipstick is near impossible, no?
And finding the right shade is nearly more satisfying than that end-of-day face mask that you're probably looking forward to right now.
> One YouTuber's Dad Has Narrated Her Daily Make Up Routine & It's Hilarious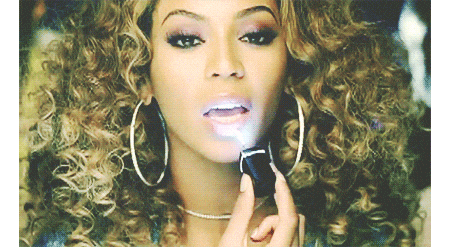 Blogger, Safiya Nygaard, took matters into her own hands and put all her nude lipstick shades to good use by melting them all down to create one mega lipstick.
Fear not: she didn't chop up each entire lipstick, just small shavings of each. Not that it makes it any easier to watch.
After shaving down an entire shoebox full of nude shades, Nygaard tapped into her inner chemist and melted the mixture in a frying pan before pouring it into a lipstick mould, before popping it in the freezer to solidify.
The end result, The Love Child Of Lipsticks (our nickname for it) took a few layers of application to show up on her lips but the end result was full coverage and a chic sheen. Winner.
brb, just off to melt our lipsticks down.
Psssst. Here's how to make your iPhone speaker louder. Now who's ready to party?