Kylie Jenner Basically Just Admitted To Plastic Surgery & She Doesn't Care Who Knows It
12 May 2017, 14:28 | Updated: 4 December 2017, 10:46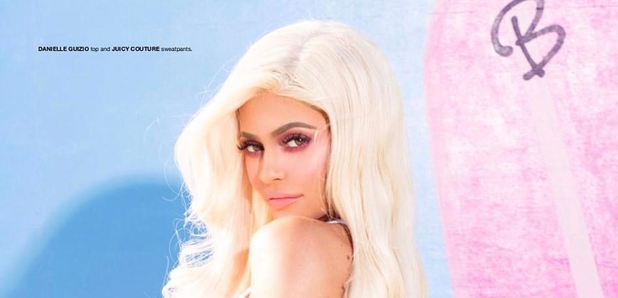 Question: does it matter?
Kylie Jenner looks great and all for her most recent shoot with Flaunt magazine, but also: did she just admit to having plastic surgery?
The youngest member of the Kardashian-Jenner family looks like a doll in a blonde wig and Juicy Couture tracksuit (sorry, are we back in the 90's?) but it was the caption that grabbed our attention the most.
Writing next to one photo, Kylie added, "Life in plastic it's fantastic", which is clearly a reference to Aqua's 1997 hit song 'Barbie Girl'.
However, with her famous Kardashian booty and cleavage on display, fans are asking whether she's finally admitting to having plastic surgery. Which, FYI, is totally okay if she is… in fact, we'd probably congratulate her for being so sassy about it.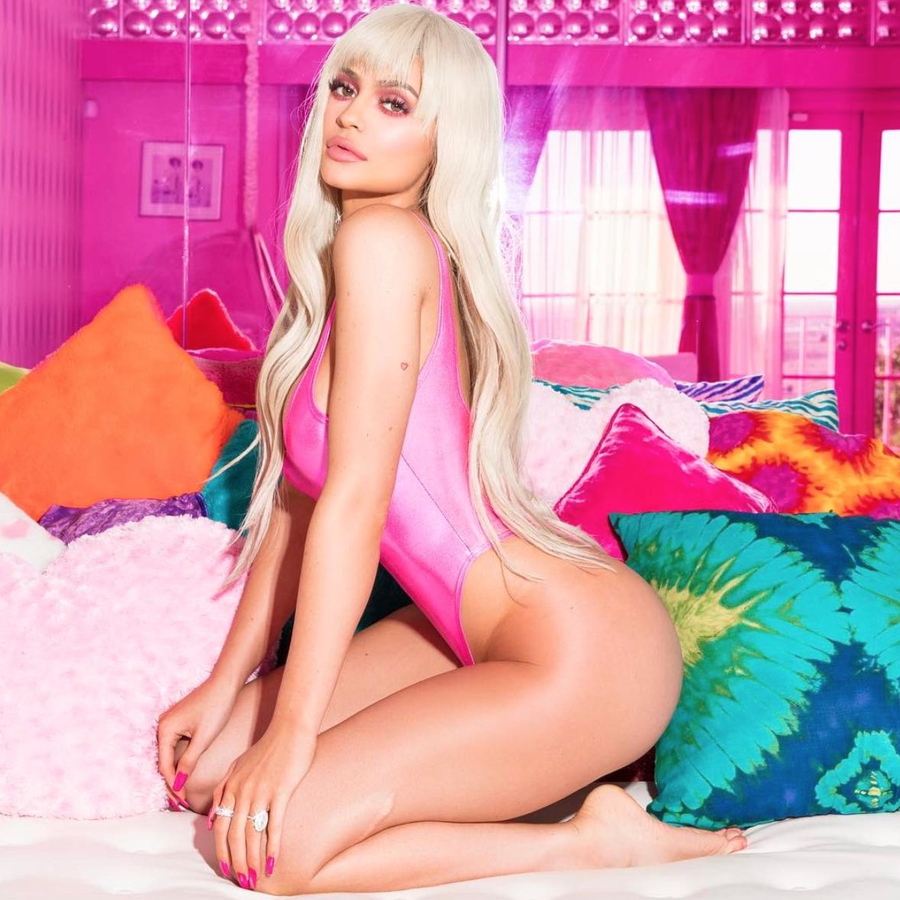 However, one other piece of evidence that may suggest that she's had work done is that there is a visible line running along Kylie's side-boob - one of which we have never seen in photos before.
Obviously, the line could actually just be a shadow or a strap or anything else that is equally as innocent, but naturally fans were quick to speculate.
@jordandial @KylieJenner But like it's all plastic surgery

— Col-é-man (@cunnole) May 12, 2017
what's the obsession with whether or not kylie jenner has had plastic surgery? like honestly if it affects people themselves

— julia hernāndez (@JulHernz) May 12, 2017
Omg no way, THE Kylie Jenner had plastic surgery, like omg I can't believe this, who would've ever thought a celebrity would do this! Omg

— Abbey (@Abbybugs123) May 11, 2017
Everyone hates on Kylie Jenner for getting plastic surgery but I know damn well if y'all rich y'all would too

— May 14th (@_meggiers_) May 11, 2017
Yaaass queen of plastic surgery! @KylieJenner pic.twitter.com/eaxUL0DMcC

— marvi (@marvaaan_) May 11, 2017
Idc if Kylie Jenner is 100% plastic surgery she's still bae

— Emily Stone (@Emstone07) May 11, 2017
there are plenty of problematic things to call Kylie Jenner out for but getting plastic surgery (if she did) is not one of them

— Willy the Pooh (@marykatekenney) May 9, 2017
Everyone's so into looking like Kylie Jenner that we forget what's actually real and attainable without plastic surgery.

— Lupita Yepez (@ypitaxo) May 9, 2017
You May Also Like...