Kylie Jenner Just Dropped A New Holiday Make-Up Collection & We're Completely Here For It
13 June 2017, 15:56 | Updated: 4 December 2017, 10:46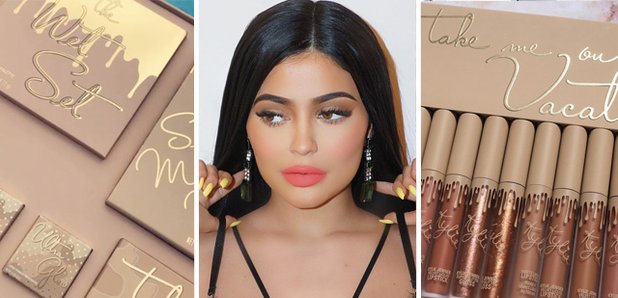 YAS QUEEN.
Kylie Jenner has just dropped an all nude make up range just in time for summer and it's basically all you need in life.
Whenever Kylie drops a new range, we drop everything and leg it straight to the internet to find out all the deets and her new Vacation Collection is all our dreams come true.
> A Beauty Blogger Stole Kylie Jenner's Thunder & Announced Her New Lip Kit Colours Before She Did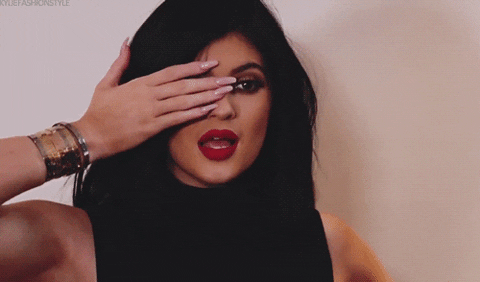 The vault - as she is calling it - is the precise shade of Kylie's tanned skin… coincidence? I think not.
The collection features two lipstick kits, two glitter glosses, a highlighter palette, three highlighter pots, one eyeshadow palette and a contouring/highlighting face duo.
Let's break it down:
Send Me More Nudes Lipstick Collection
In this range, Kylie introduced two 4-piece lipstick boxes with identical colours - however, one feature matte finish lipsticks whilst the other had the new velvet formula.
Take Me On Vacation Eyeshadow Palette
According to Kylie's snapchats, the colours in this palette are "so silky and pigmented" and we just want them all.
June Bug Lip Kit
Any new Kylie Cosmetics collection wouldn't be complete without a bold matte liquid Lip Kit. It comes in the form of "June Bug" and is a seriously bright purple.
Skinny Dip Face Duo
This is Kylie's second contouring palette and includes a bronzer called "Sun Kissed" and a light gold pressed highlighter called "Glow Up".
The Glitter Glosses
Glitter glosses are Kylie's thing but these new glitter lippies will turn you into an actual pile of sparkle.
The Wet Set
This is a set of four highlighters and each shade is designed so that it feels wet to touch - not sure why but if it works, then sure.
Loose Powder Highlighters
Kylie's disco dust comes in a cute little compact but for this new collection, she's done a loose pigment in three shades. YASSSS QUEEN.
We're here for this.
Also, remember when Kylie Jenner shared ALL the selfie tips...