Hair Nails Are A Thing Now But Why?
12 September 2017, 16:43 | Updated: 4 December 2017, 10:46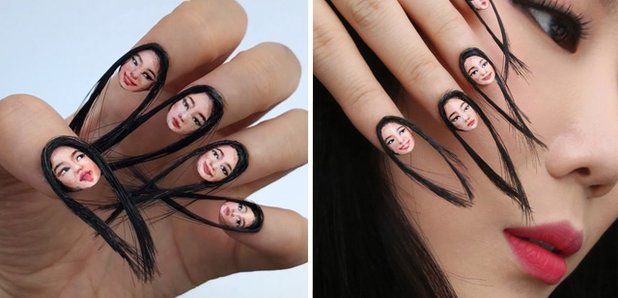 They're impressive and all but why?
If you're getting slightly bored of the standard nail art videos on Instagram, then we've found your new beauty crush.
Introducing illusion artist Dain Yoon.
> A Blogger Just Cut Up & Melted Down All Of Her Favourite Lipsticks To Make The Perfect Nude Shade
And she's made hair nails a thing.
It's literally what it says on the tin - Dain has drawn/transferred/magic-ed her face onto her nails and then glued her real hair onto the edge of the nails.
NGL, we have no idea why or how to feel about this.
Gigi just styled out losing a shoe on the catwalk like an absolute pro...
For all the latest viral make-up news, you're gonna want to download our app.