It Might Actually Offend You How Much Kylie Jenner Spontaneously Spent On Sephora Makeup
21 June 2016, 11:48 | Updated: 4 December 2017, 10:46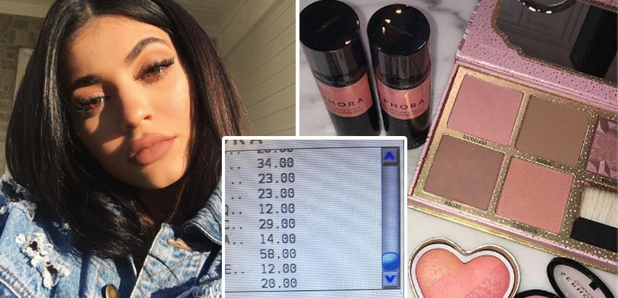 Yeah sure Kylie might be about to sell her home for $4M but lets just skip past that and get to the fact she's spent a near fortune on a haul of Sephora make-up.
She gave us a sneak peak at just a few of the bits she'd bought over on her Snapchat, revealing that her 'favourite thing ever is blush.'
But then Kylie hit us with the goods - a snap of the total sum for her make-up shopping spree. Just cast your eyes on that big number at the bottom.
Yeah that's right, one thousand, one hundred and eighty five dollars, thirty eight pence. A grand, basically on blush.
Goals or just a bit ridic? It's fair to say peeps were a bit 50/50 on Insta:

You May Also Like...