The Super Easy 12 Step Tutorial To Getting Daenerys Targaryen's Game Of Thrones Hairstyle
28 April 2016, 06:00 | Updated: 4 December 2017, 10:46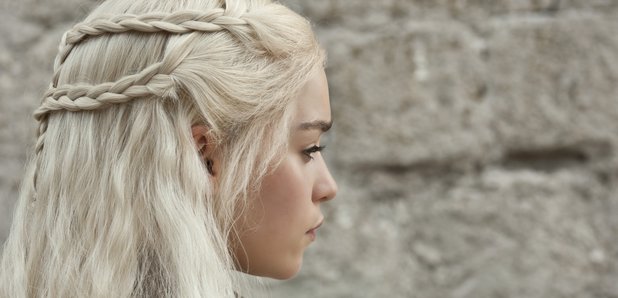 Ever wanted to have the beauty of a Dothraki Khaleesi? Well now it might just be possible...and here is how.
Now that Game of Thrones has returned to our screens, the fashion world is having a meltdown over the characters fashion and hairstyles.
Because, those plaits though…
If you've fallen in love with Daenerys Targaryen and her effortlessly cool boho chic vibes (because that was definitely a thing back then, FYI), played by Emilia Clarke, then now is your chance to recreate her iconic look.
Thanks to YouTube channel, Great Lengths hair extensions, there is now a super easy to follow step by step guide of achieving THAT look.
Let's face it, who doesn't want hair like the feisty Dragon Queen's?
LET'S DO THIS.
Step One
Make sure that your hair is washed and dried. Obvs.
Step Two
Brush the hair thoroughly then add a bend to the lengths with the straighteners to create a base texture. In layman's terms, create soft waves.
Step Three
Use a paddle brush to sweep all the hair back away from the face. Next take an inch wide section on one side of the head at temple height.
Step Four
Start a classic three-strand French plait, but pull the hair under rather than over so that you get a wider plaited look.
Step Five
Integrate hair from above and below as you move towards the back of the head.
Step Six
When you reach the crown of your head, plait 3-4 inches down the length of your hair, again using a classic three-strand french braid and continue to go under rather than over.
Secure with hairband.
Step Seven
Repeat this process on the other side of your hair.
The second plait should meet with the first at the back of the head.
Step Eight
Take a small panel of hair from the lengths of one of the plaits and wrap around both, ensuring that the band is covered with hair and secure them together.
Spray with finishing spray to help secure.
Step Nine
At one side, take an inch wide section at ear height.
Once again, create a French plait, integrating hair from above and below and continue to plait under.
Continue until you reach the crown, then plait down the lengths for 2-3 inches.
Secure with a clear band.
Step Ten
Repeat this process on the other side of your head. The plaits should once again meet at the back of your head.
Step Eleven
Cross the two new plaits over the previous braid. Take a panel of hair from the lengths of one braid, wrap this over the bands and secure with pins.
Step Twelve
Tweak the look so it's exactly how you want it and then give one final spritz all over. Ta-duh!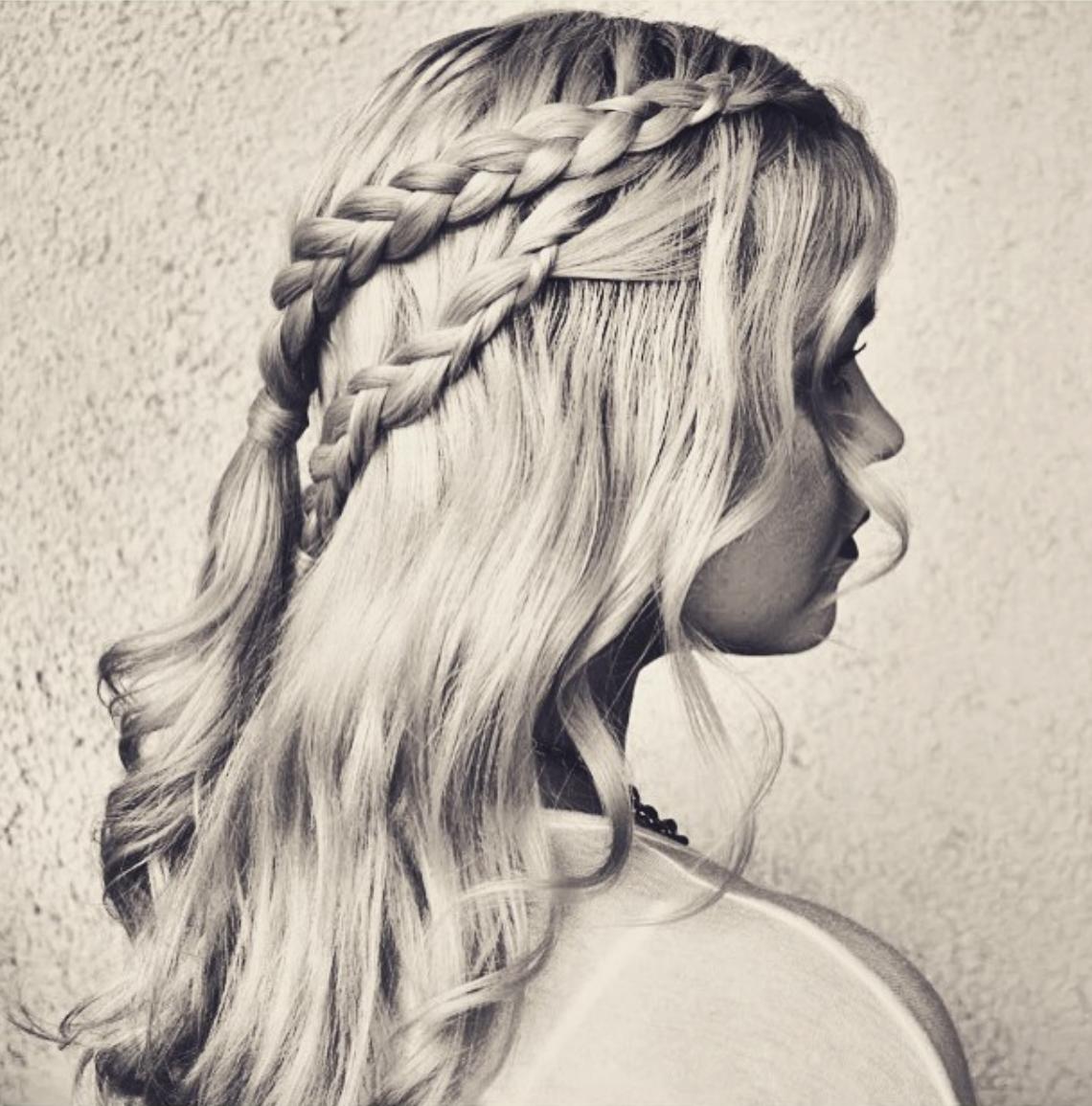 Now, Great Lengths says that it would be perfect for festival season or a day on the beach, but we quite like it for a day in the office!