There Is One Major Flaw With Rihanna's New Puma Shoes That No One Seems To Be Talking About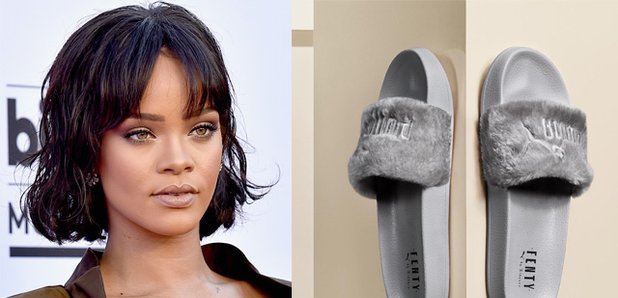 Opinion is divided at Capital HQ.
We have an issue with Rihanna's Puma slider sandals and it's quite an obvious one, yet no one seems to be discussing it.
Don't get us wrong, they look hella comfortable and quite cool.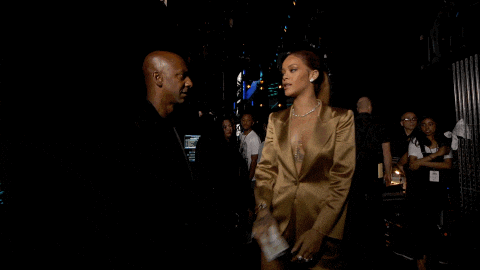 But… they're meant to be worn around the pool or on the beach, right?
Answer this, then.
WHO IS GOING TO WEAR FUR a) in the Sun, b) around the pool, c) on the beach?
Well, actually, more fool us because the answer is; quite a lot of people if social media is anything to go by.
Despite this design flaw, the new grey colour-way will join the existing black, white and pink versions that dropped earlier this year.
The grey edition land on Puma.com on 5th August and the brand will also be restocking the black, white and pink colours too.
Can we get a WOOP WOOP?
Naturally, Twitter lost all chill over the announcement.
Some praised RiRi for her collab with Puma.
whatever Puma paid @rihanna was not enough. She gave that brand a second life.

— jules (@JulieMango_) July 26, 2016
Some were straight to the point.
i need those grey rihanna puma slides

— kd (@Khvdijv) July 26, 2016
Whilst others put them to do the top of their 'to buy' list.
I can't wait until I get paid the first thing I'm buying are my Rihanna puma slides

— naya (@ayamixed) July 26, 2016
One user questioned how wearable they are...
still want the Rihanna puma slides still not sure if I can pull them off

— julz (@Bigbootyjuli_) July 26, 2016
Some defended their idol.
And btw Kylie didn't make Puma popular again. That was all Rihanna. She did it first! pic.twitter.com/lkWlRJHTUz

— (@Happyfeet_Madz) July 26, 2016
And one even gave Rihanna some design advice.
@Rihanna needs to make some red Puma fur slides

— Asia P. (@asiapratt) July 26, 2016
Regardless of what we think, one thing we know for sure - they will sell out INSTANTLY.
You May Also Like...