Twitter Has Reacted To Rihanna's Dior Sunglasses Range And The Navy Have Lost All Chill
26 May 2016, 15:51 | Updated: 4 December 2017, 10:46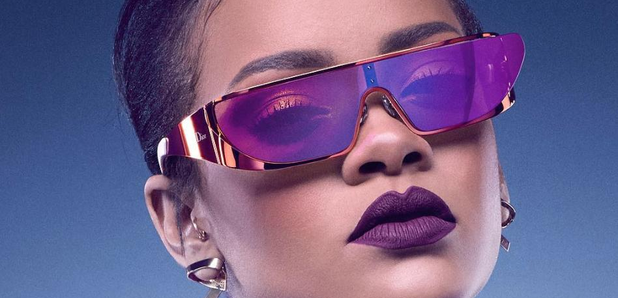 Twitter has an opinion on everything that goes on in the world. Most recently? Rihanna's collection with Dior. We promise that you won't be disappointed.
Between promoting her new album, 'Anti', being on tour, her collaboration with Puma and making sure that she keeps Drake rumours in check, it's a wonder that Rihanna has the time to eat… let alone do anything else.
BUT, Bad Girl Riri has SOMEHOW found the time to also design a sunglasses range with none other than Dior.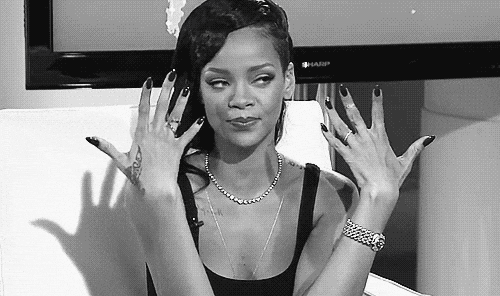 We know, she must be superhuman or something because there's no way that she can fit that much stuff into one day.
In classic Rihanna style, the sunglasses are anything but ordinary.
If you love anything futuristic, then you're in luck because that is the word that sums these specs up perfectly.
Me on weekdays VS me in the weekend pic.twitter.com/OZugMjiuhE

— Rihanna EU (@RihannaNavyEU) May 24, 2016
Hitting Dior stores exclusively at the beginning of June, you might want to get saving because they are going to set you back a fair bit.
And by a fair bit we mean £1,300. Yep, if you want the 24 karat gold-plated version then that is how much you'll have to fork out.
Credit cards at the ready then because you are literally going to have to work, work, work, work, work, work to be able to afford them.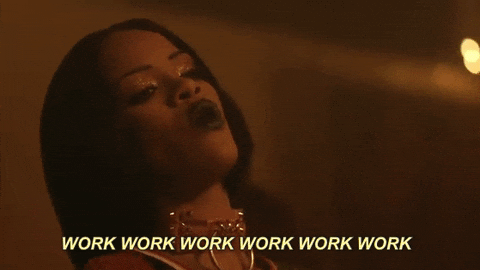 With Jennifer Lawrence and Natalie Portman also fronting campaigns for Dior, Rihanna was in tough competition. BUT, being the absolute queen that she is, RiRi is the only brand ambassador to have actually designed something for the designer label.
She even visited Dior HQ last year to meet the eyewear designers and pick out some vintage frames as serious inspo.
And, not that you could've guessed, but her main inspiration was indeed someone from Star Trek - La Forge. The singer said that she has "always been obsessed with his eyewear, and when I got to Dior and saw all the materials I could play with, it all just came together".
Can you guess who @rihanna was inspired by for her @Dior collection of #Sunglasses? #StarTrek pic.twitter.com/xYpb9gOmCa

— Star Trek (@StarTrek) May 26, 2016
Anyone for some Star Trek sunnies for your next holiday?
In classic Twitter style, social media has blown up with it's usual witty comments:
Rated R vs ANTI pic.twitter.com/UEDPSxkk19

— Rihanna EU (@RihannaNavyEU) May 24, 2016
Rihanna can you adopt me already? https://t.co/HGGHZYFrV1

— Stevie (@StephenParag) May 25, 2016
However I can actually afford the glasses in the first image https://t.co/DV9iE7grg4

— ️ (@leonxfenty) May 24, 2016
I'm suddenly a stripper https://t.co/yVAERXSRKg

— loud era stan (@desiredfenty) May 24, 2016
Of course @rihanna's sunglasses line with #Dior is flawless.

— Gregory Routt (@Gregory_Routt) May 26, 2016
You May Also Like...