Twitter Is Slamming Kendall Jenner For Gracing The Cover Of Indian Vogue's 10th Anniversary Issue
5 May 2017, 12:56 | Updated: 4 December 2017, 10:46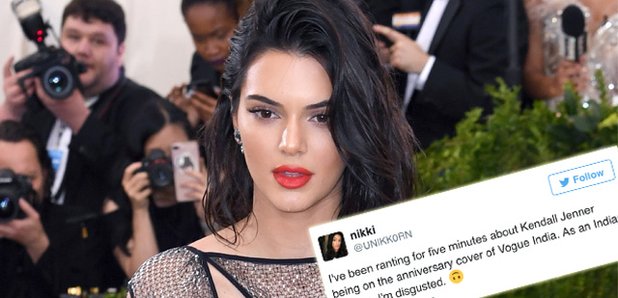 More controversy.
Another day, another Kendall Jenner controversy.
And this time it involves a photoshoot she's done with Vogue India.
The magazine decided to put the supermodel on the cover of their 10th anniversary issue and it would be an understatement to say that it hasn't gone down well.
It was only last month that Kenny got caught up in a social media backlash due to her campaign with Pepsi, which saw her involved in a #BlackLivesMatter movement. Many people thought that the advert suggested it was something that could be resolved by a white women handing a fizzy drink to police officers.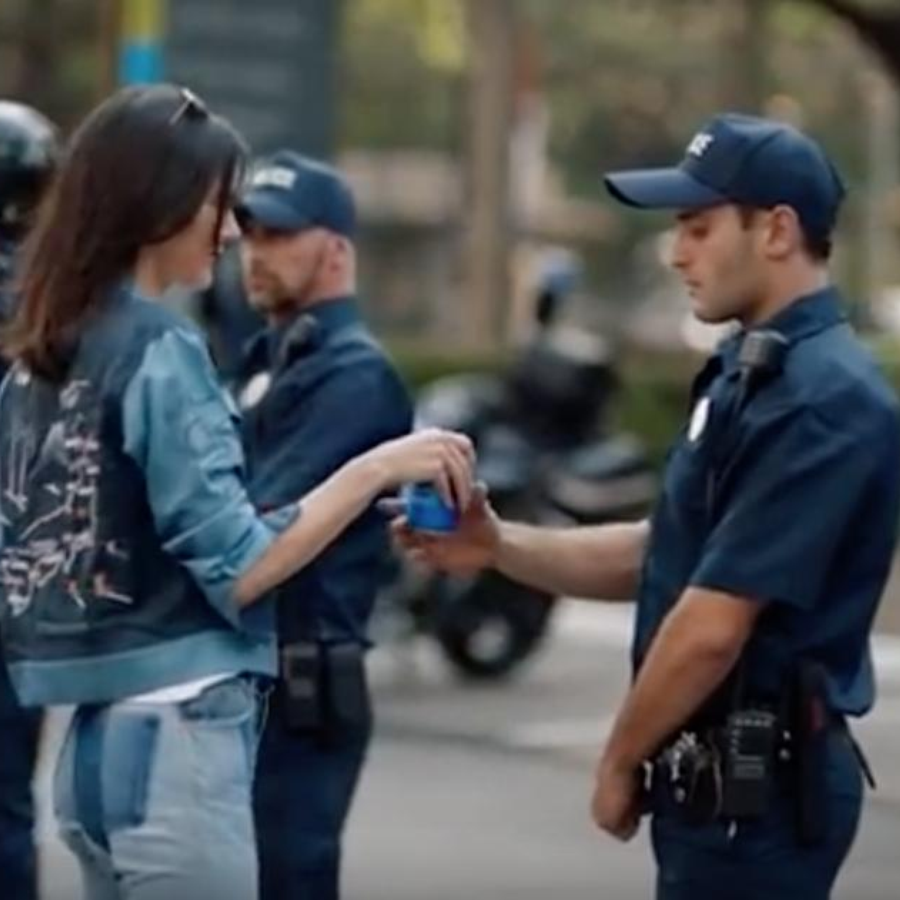 However, it seems that the 21 year old reality star has become the centre of another controversy as she was revealed as the face of Vogue India's 10th anniversary issue.
Unsurprisingly, Indian readers are not happy.
One Instagram user commented, "Really you chose a 'fake' over a beautiful Indian woman???' whilst another added, "You should put someone who understands or at least respects the celebration of fashion, our land and our culture".
Whilst some people took to Twitter to have their say:
Vogue India's 10th anniversary cover is Kendall Jenner. Come on people, common sense here. Use an Indian model.

— Alex (@alexthagirl) May 5, 2017
Kendall Jenner on the cover of vogue india.. really... india is the 2nd most populated country and you couldn't find an actual Indian model

— Sameera M.K. Nehil (@sameeranehil) May 5, 2017
THERE R SO MANY BEAUTIFUL INDIAN WOMEN OUT THERE AND YOU CHOSE HER YOU GUYS KIDDING ME KENDALL JENNER THE FACE OF VOGUE INDIA#bull

— ReneeDhyani (@reneedhyani) May 5, 2017
Hey folks. It's the 10th anniversary of Vogue India. What strong Indian woman do you think graced the cover?

KENDALL JENNER OF COURSE pic.twitter.com/cwuVO8676R

— Shehan Jeyarajah (@ShehanJeyarajah) May 5, 2017
Vogue India: who should we put on the cover?
everyone: someone... Indian?
Vogue India: I KNOW, KENDALL JENNER!

— jon (@wtfkohkiee) May 5, 2017
Why is Kendall Jenner posing on the cover of Vogue to celebrate Indian culture? Shouldn't there be an actual Indian model?

— aria (@triIIit) May 5, 2017
I've been ranting for five minutes about Kendall Jenner being on the anniversary cover of Vogue India. As an Indian woman, I'm disgusted.

— nikki (@UNIKK0RN) May 5, 2017
You May Also Like...