Question: Why Did Jaden Smith Bring His Own Cut Off Dreadlocks As His Date To The Met Gala 2017?
2 May 2017, 15:20 | Updated: 4 December 2017, 10:46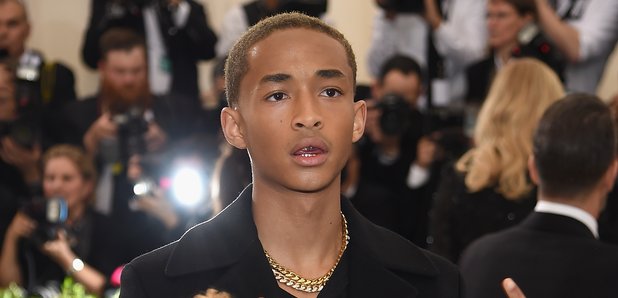 Twitter tries to unravel this modern day mystery.
In 2017, we're normally pretty happy to accept most things, however Jaden Smith has really pushed the boat out this week when he walked the red carpet of the Met Gala 2017.
Why? Well, remember when his Dad, Will Smith, cut his dreadlocks off for his new movie role? Jaden proceeded to take said cut off dreadlocks as his date to the Met Ball.
You know… the event where celebrities make important red carpet debuts (here's looking at you Selena and The Weeknd) and spark break-up rumours (i.e. Kylie Jenner and Tyga circa 2016)…
We mean, whatever floats your boat and all Jaden but we had no idea he was saving his hair for such a special occasion.
We do have some questions:
Should we be calling this art?
Is he trying to make some form of statement?
Can it hold his phone and money, like a clutch bag?
Does it still have a hair band on it?
Naturally, Twitter went mental over his latest accessory:
LMFAO look what Jaden Smith brought to the Met Gala pic.twitter.com/6XJfNVYkfv

— Gee (@Lilgeeeeee) May 1, 2017
JADEN SMITH BROUGHT HIS DREADS TO THE MET GALA. THIS IS ICONIC pic.twitter.com/zV191CLrbp

— pb (@paigebrittany) May 1, 2017
Who could top Zayn's Terminator arm at last year's Met. That was a desperate lurch at edginess.

Jaden Smith: hold my dreads.#MetGala

— Natalie Reilly (@thatnatreilly) May 2, 2017
Jaden Smith holding his own dreads at the Met Gala 2017 since he couldn't bring his younger sister, Willow. @officialjaden #JadenSmith pic.twitter.com/4i723I0cbC

— Jaden & Willow Smith (@MsftsEverything) May 2, 2017
i wanna be so extra to the level of jaden smith bringing his cut dreads to the met gala and posing with them for pictures

— corduroy cam (@camtatertot) May 2, 2017
Yo Jaden Smith really brought a clump of his own hair to the Met Gala?

— Nicki (@_NMontgomery) May 2, 2017
Jaden Smith carried his own chopped dreadlocks around with him to the Met Gala last night. This means something. pic.twitter.com/SdQ70pHl8u

— Maya DeGennaro (@m_DeGennaro) May 2, 2017
Can someone tell me why Jaden Smith's bag at the Met Gala was his own dreadlocks

— b e t h (@BethanieKershaw) May 2, 2017
waiiiiit did jaden smith really carry his dreads around at the met gala?

— kay (@thegoldendazee) May 2, 2017
You May Also Like...