7 Times Celebs Were SERIOUS Heroes To Their Fans, By Helping Them Out In Incredible Ways
19 December 2017, 16:10 | Updated: 3 January 2018, 14:37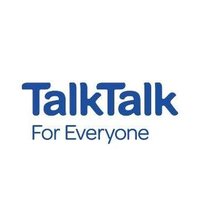 Promoted by TalkTalk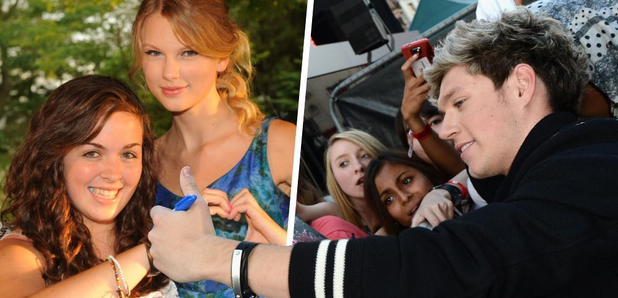 Did anyone else get goosebumps too?
At every award ceremony, the stars say that they can't be where they are, if it weren't for you, the fans.
And it looks like they actually mean every single thank you they say, after some of the world's biggest A-listers have helped out their fans in such amazing ways.
We've teamed up with TalkTalk to find some of the times your biggest and most favourite stars went the extra mile to help out you lot.
Stormzy
The 'Shut Up' artist saw that British student Fiona Asiedu was trying to raise money online to attend Harvard University. So, Stormzy donated £9,000 towards the fund (which was actually a whopping 75% of what Fiona was trying to raise in the first place.) Who said he was getting way too big for his boots?
deal!

— #GSAP (@Stormzy1) May 15, 2017
Niall Horan
There's no fans more committed to their faves than Directioners, surely. So when tonnes of fans were queuing outside 'The Tonight Show with Jimmy Fallon', we weren't too surprised. But we were surprised to see Niall pop round with coffees for the lot of them. And the best part? The 'Slow Hands' lad had to run to four separate coffee shops just to find one that was open 24-hours a day.
NIALL WENT TO FOUR DIFFERENT STARBUCKS TO GET DRINKS FOR THE FANS WHO WERE WAITING IN LINE FOR TICKETS HES SUCH AN ANGEL #MTVStarsNiallHoran

— zahh (@horanbrightz_) December 13, 2016
Zac Efron
If there's one thing we want in our camera roll, it's a selfie with Zac Efron, 'cause... BAE. We're not the only ones to think that - one fan of 'High School Musical' chased after Zac for a photo, but in doing so, dropped his phone. Zac being the absolute cutie that he is bought the guy a new phone and stopped for a photo. *breaks our phone so we can get a snap with Mr Efron*
Nicki Minaj
We're not gonna lie - you've gotta have some serious brains to be able to write and spit bars like Nicki does. Have you heard 'Monster'?! So Nicki brought her literal A-game when she said she'd help students pay their tuition fee if they could prove they were scoring A-grades. She ended up paying for 30-odd students. If that doesn't make her even more incredible, we don't know what does.
Show me straight A's that I can verify w/ur school and I'll pay it. Who wants to join THAT contest?!?! Dead serious. Shld I set it up? https://t.co/czH715u64a

— NICKI MINAJ (@NICKIMINAJ) May 7, 2017
Martin Garrix
It's always gutting when you see your absolute fave performing in a country that, well, you're not in. That's what happened to one fan of the 'Animals' producer, who messaged Martin to say that he had bought a ticket to see him perform in Amsterdam, but couldn't actually afford the flight out there. This guy better put Garrix on his Christmas card list, after he paid to fly him out to watch the set.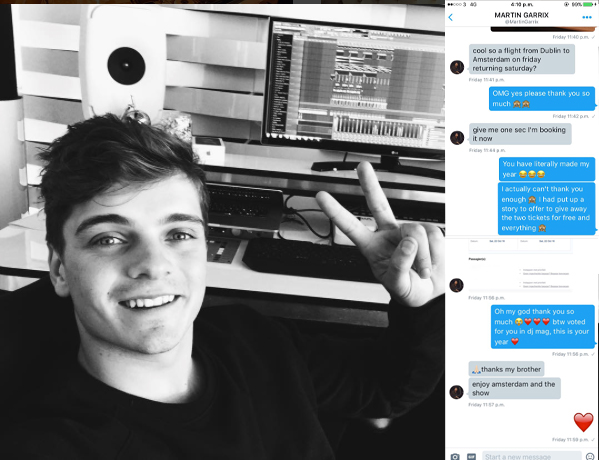 Anne-Marie
She may easily be one of our favourite people on the whole planet, like, ever. There. We said it. She only went up further in our expectations when she hosted her very own session of karaoke, where she sang alongside some of her biggest fans. The upside? You get to meet a chart-topping superstar. The downside? You have to sing against a chart-topping superstar.
I met the #HEAVYOKE winners for a sing at a Karaoke bar in London, it was so funny! I was so impressed, they were all amazing singers! pic.twitter.com/e6X4d2HkrK

— ANNE♥MARIE (@AnneMarieIAm) November 24, 2017
Taylor Swift
She may be the biggest star in the WHOLE world, but that doesn't mean she's not hella down-to-earth when it comes to her millions and millions of fans. How many times have you scrolled through Twitter and seen the 'Look What You Made Me Do' megastar popping up at her fans' houses and gifting them with some unreleased merch? Seriously, how many times? We lost count after 293,495.
Taylor Swift sent gift baskets to the fans on tumblr who are currently visiting to the Disney World in Orlando. pic.twitter.com/oU1KNFL4uS

— SWIFTIES™ (@SwiftiesIndia) October 28, 2017
Get peace of mind with TalkTalk Fibre by fixing your broadband package for 2018 – and win a massive £5000 to sort your bills for the whole year thanks to them here too.