6 Signs You And Your BFF Are Actually A Married Couple
15 October 2018, 12:57 | Updated: 15 October 2018, 13:54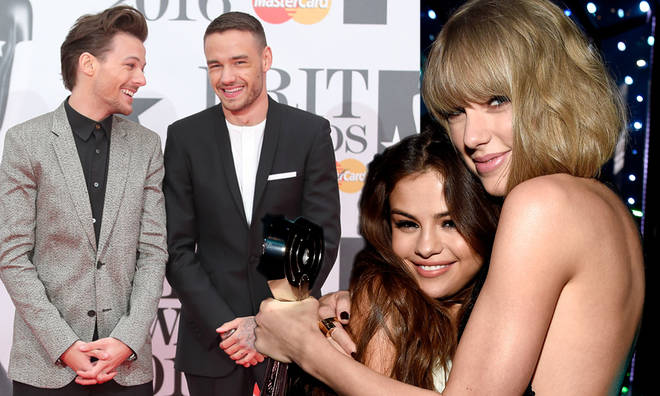 If you're reading this, it's probably because you've got that nagging feeling that you're married, without ever having walked down the aisle, and that's because you an your BFF have settled into wedlock and you didn't even realise it.
It's 9pm on a Saturday night and you and your BFF are tucked up in bed with a cup of tea, watching back-to-back Twilight movies, when you reach for the takeaway menu and without even asking you order your go-to food, and it suddenly dawns on you that you have accidentally settled into married life with your bestie, and you couldn't be happier.
5 Signs That You've Totally Got Yourself A Work Wife
Here are all the signs that you and your BFF are in fact and old, married couple and have been for quite some time.
You bring each other food without even asking, and that's love
You can sense exactly what each other wants without even asking, because guess what, it's exactly what you also want, you've got that all important married telepathy, so yes, you will eat Doritos and humus at 2am, and yes, your BFF will be joining you.
If a BF/GF comes into the picture they're the third wheel, not you guys
Psh, can you even imagine? The lucky lover will get to join you guys on dinner dates cocktail parties and even the cinema. It's the start of a long and beautiful third wheel journey, and they'll just have to accept that.
You know every gross thing about them
And the only thing that makes this OK is the fact they know every single gross thing about you, you're forever bonded over these deep, dark secrets and we guess that means you'll have to stay together forever, just like those seriously unflattering pictures of your chins will stay locked away in their photo album, right?
You can't even tell whose stuff is whose anymore
What's the point in even trying to work it out, you guys basically live together anyway, just enjoy that wardrobe sharing life with your better half.
You go out with each other, chill together, shop together
Go buy an outfit for tonight together? Check. Go out and dance all night together? Yup. Experience post-party blues and whip up a Sunday roast whilst doing each other's laundry? You got it.
Their family is basically yours
You're so used to popping along to all important family events, birthdays, christenings, Sunday lunch, you even join them on holiday, because that's just what you do with in-laws. Even if your BFF is out, you'll pop along to their family home for a cup of tea, you may not even notice if they arrive back home, such is marriage.
>Download Our Brand New App For All The Latest Celebrity News