V Festival 2016 - What To Expect From This Weekend Inc. Justin Bieber, Rihanna & More
17 August 2016, 16:19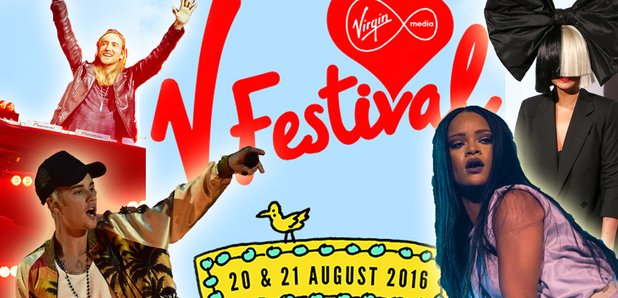 If you're heading to V Festival this weekend, here's what you can expect to find...
This weekend (20 & 21st August) some of the world's biggest artists will descend upon V Festival to perform for thousands of you - but what can you expect from this year's event? Find out here...
The biggest ever set in the history of V - for Justin Bieber, of course!
Justin's headline set is the biggest build ever seen in V Festival's 21 year history, and his set will come complete with 800 litres of purified water to rain down on the Biebs during his set. Fancy!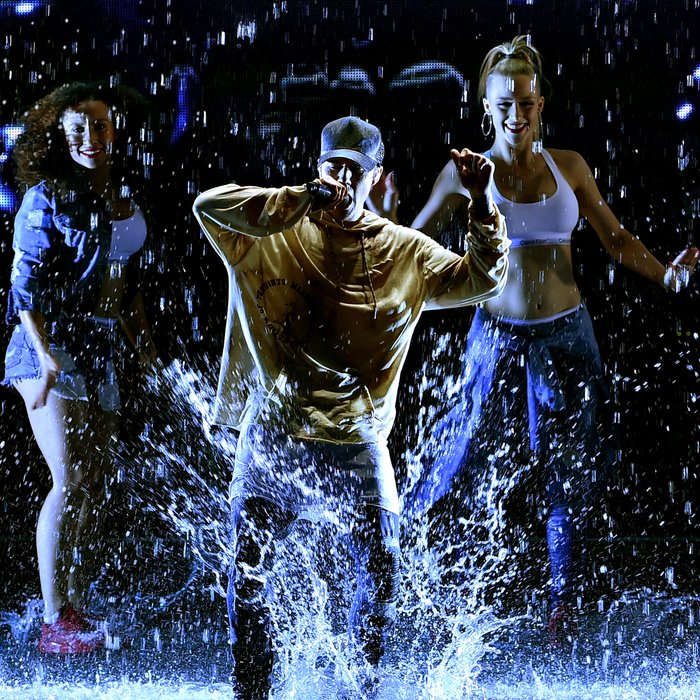 Picture: Getty
Rihanna's bound to bust out some seriously dirty dance moves...
If you've ever seen Rihanna perform pretty much anywhere, you'll know that she LOVES a bit of dirty dancing... and we're sure her headline set at V will be no different!
Hopefully we'll get some decent weather... but you never know!
So make sure you pack your wellies AND some suncream, because you never know with the UK weather. Let's keep praying for that sunshine, though...
You'll DEFINITELY see an abundance of flower headbands
Well, it's a festival after all...
If you're not at V, you can guarantee that your mates will send you endless envy-inducing Snapchats of them raving to David Guetta's set...
... probably complete with THAT flower crown filter, if they don't already have a floral headband on their heads of course.
There's a little something for everyone, from Little Mix to Craig David and even comedy performances.
There are SO many amazing artists and acts taking to the six stages at V, you need to make sure you know when your faves are due on stage so you can make it to see as many of them as possible... and there's even some comedy performers if the music all gets too much.
Be prepared to get a bit dirty - so make sure you pack the wet wipes.
If you're camping for the full weekend, your personal hygiene is probably not going to be at its highest... but a good care package of dry shampoo and wet wipes will ensure you're not as gross as you could be.
There will be some MASSIVE chart topping hits from the likes of Jess Glynne, Tinie Tempah, John Newman and more!
With some of the world's biggest artists coming along to perform for you, you're GUARANTEED to have a lot of massive chart topping hits to party along to all weekend.
Capital will be bringing you all the action backstage with all your favourite artists - so keep it Capital for all the gossip!
From Facebook Live fun to exclusive interviews, make sure you're listening to Capital and checking out all the action at Capitalfm.com, over on Facebook and Twitter @capitalofficial and on our Snapchat account, CapitalFM - you won't want to miss this one!