The Very Best (And Some Of The Most WTF) Ads From This Year's Super Bowl!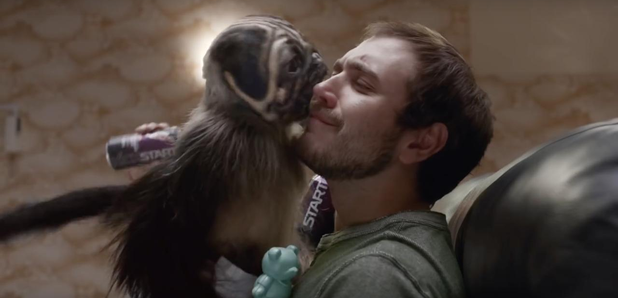 I mean, if you can't sell your canned drink with a monkey-puppy-baby hybrid monster thing, what can you sell it with?! Prepare for things to get trippy!
There are quite a few things we're looking forward to during this year's Super Bowl. Obviously we're buzzing for the half-time show. We mean, Coldplay, Beyoncé AND Bruno Mars? Why wouldn't we be excited? We're also excited for those famous adverts during the breaks.
(We would have said we were excited to see the football, but we don't actually understand any of it!)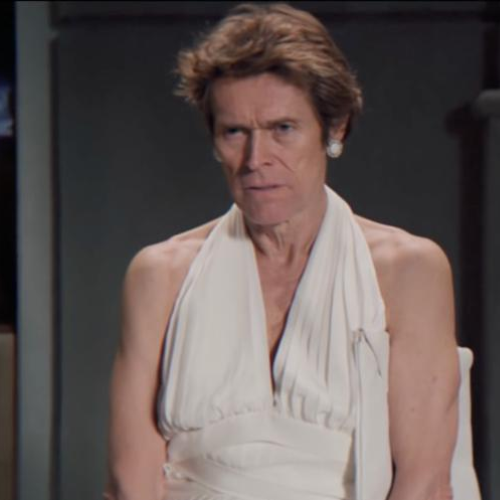 The Super Bowl adverts are almost as famous as the championship itself, so the companies need to go big when they're selling their products. And then some go weird af. Brace yourselves.
Willem Dafoe As... Marilyn Monroe. Shudder.
You've seen him in 'Spider-Man'. You've seen him in 'The Grand Budapest Hotel'. But have you seen him in... A dress? The actor gets his 60-year-old knees out as he plays the iconic Marilyn. The casting crew must have been having a bad day.
All Of The Ryan Reynolds'. Every. Single. One.
For some of us, he is pretty much the funniest man on the entire planet. For others, he's just a big ol' slice of hunkiness. Heck, for us, he's a combo of the two. So who wouldn't want to live in Ryanville?! Wait. This was an advert for a car? We paid no attention to that.
Wiz Has A, Erm, Unique Choice Of Best Mates?!
You're looking at getting a new place. Rather than getting advice from an estate agent, why not go to Lil Wayne and the first president of the United States, George Washington? This just leaves us with so many questions - most importantly, has George got 'No Ceilings' on his phone?
Just When We Thought We Had Enough Of 'Hotline Bling' Parodies...
"You used to call me on my device eligible for upgrade after 24 months". This is a hilarious spoof of Drake's iconic music video, and now we're just looking over the entire Internet trying to find where we can buy this updated version. SHUT UP AND TAKE OUR MONEY!
You May Need To Sit Down (And Cleanse Your Eyes) For This!
Yes. That is a mixture of a puppy, a monkey and a baby. Yes. That is the brand ambassador they have chosen to use to promote their drink. Yes. We won't be getting any sleep tonight either, because this commercial will fuel our nightmares.
You May Also Like...